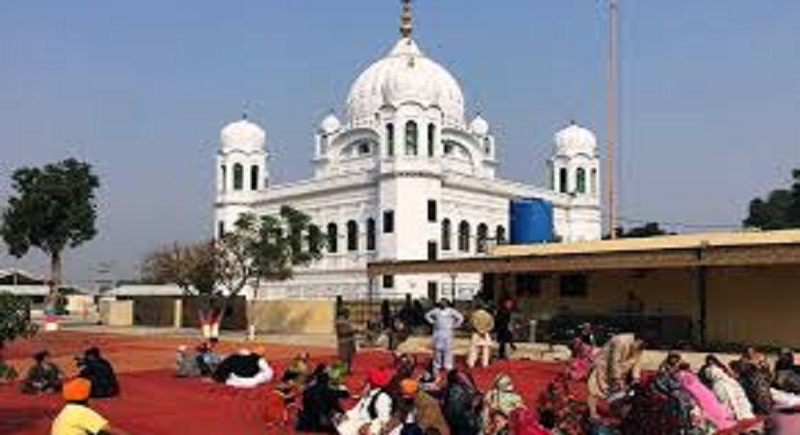 India attained independence in 1947 but was truncated into two lands – India and Pakistan. The bloody event had shaken the world then. Hundreds of thousands were killed, millions lost their near and dear ones and rendered refugees in their own land and thousands of women embraced death to save them from molestation.
But the partition has also given rise to another problem and this was on a psychological level. The Sikhs of Punjab in India or Bengalis in Bengal had not given up their emotional attachment to their original land that was made into Pakistan. Probably, this is the reason why Pakistan continues to stoke the embers of Khalistan movement alive in a section of Sikhs in India even today. The Sikhs, willingly or unwillingly had to go to Pakistan because their religious and political history is more vividly spread in the land called Pakistan than in India.
It was that time in 1947 when the British Occupation Government of India invited Sir Cyril Radcliffe and assigned him the job of demarcating the borders between India and Paksitan- the two nations that would be born soon. Radcliffe has never been to India in the past. He did not have knowledge of the culture, history and society here. But he was entrusted the job to draw a border line to divide India.
Radcliffe had said that he got only 10-12 days to draw the border and at that time he had made an aerial survey of the border areas. Neither had he had the maps of the districts. He said: "I saw in Lahore the Hindus had major properties. But I also found that there was no big city in Pakistan's share so I attached Lahore to Pakistan."
In this way India and Pakistan were born. No one was aware about which areas would go to Pakistan and which would remain in India. There are many places in Tripura in the North-east India where such confusion still prevailed. On the western border Kartarpur is one place on which India had more claim in the name of religion than Pakistan had. The Kartarpur Gurudwara went to Pakistan because the Redcliff line and the Sikhs remained in India. The Sikhs had lost Lahore and Nankana Sahib but loss of Kartarpur was more painful.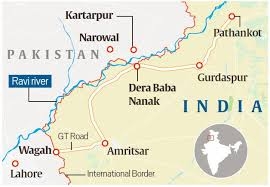 Guru Nanak Devji stayed for a long time in Kartarpur and he shed his mortal frame here only. Therefore, this place has become more important for the Sikh devotees and they would express their faith by having the 'darshan' of this Gurudwara on the other side of the border. They would not go there to pay their respects how much they wanted to. But now the governments of India and Pakistan have ended this distance by sanctioning the Kartarpur corridor. Now the Sikhs would go without any permit or passport to Kartarpur. A corridor of four km will be made between Kartarpur and Dera Baba Nanak through which the Sikh devotees can go to Kartarpur after normal security checks.
The foundation of this scheme is laid by both the countries and regular communication would start after some time with the completion of all requirements. But will this solve the problem? If the Khalistan movement is alive in one section of Indian Sikhs and Pakistan is fanning their emotions because the Sikhs had emotional relations with that land which form the state of Pakistan today. The Sikhs have to visit Pakistan whether they want or not, because their history of religious and political heritage is spread up more there and in India.
Nankana Sahib, Kartarpur Sahib or Lahore they are all the part of Sikh heritage. The Pakistani rulers are using this heritage to fan the anti-India feelings among the Sikhs to instigate them against India and there is no surprise in this because every enemy country will use all possible means at their disposal for such purposes. In such a situation, if India could get Kartarpur in its possession this would put a brake to Sikh separatism in future. For this India can negotiate with Pakistan as it did with Bangladesh for exchange of land or for suitable payment for the same.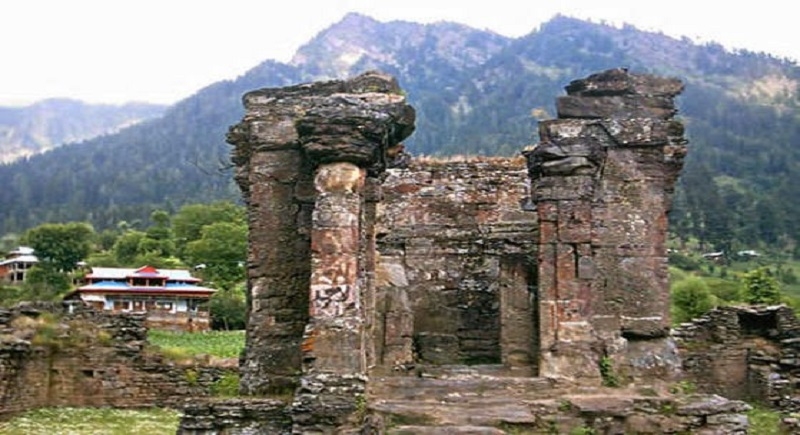 Another issue is Sharada Peeth. Diplomatic efforts are needed to regain the centuries-old Sharada Peeth on the banks of Neelam River in POK. The last pilgrimage was held to Sharada Peeth in 1947. Pakistan had forcibly occupied the Indian Territory of Kashmir by dispatching their army disguised as Kabailies soon after independence was declared. After the attack the building of this most important religious place has turned into ramparts. After opening of the Kartarpur corridor, the hope for Sharada Peeth was also kindled amongst Hindus of India.
However, this is a different case and cannot be equated with Kartarpur. Sharda Peeth is located in the area illegally occupied by Pakistan and it has to vacate it. We need to form world opinion in our favor and pressurize Pakistan to vacate the POK. Sharada Peeth is not important for the Pakistanis but Indians have their historical and emotional attachment with this holy place. This is the road ahead of Kartarpur Corridor that Government of India needs to fulfill.