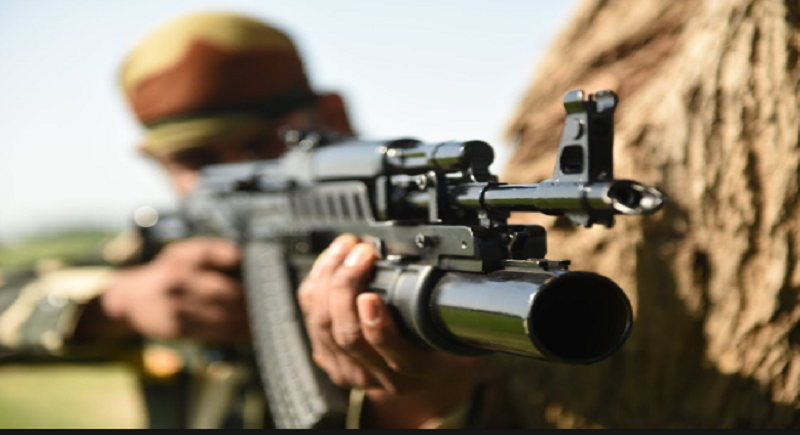 Srinagar, Dec 31: BAT attack of Pakistani soldiers along the Line of Control (LoC) in Nowgam sector of north Kashmir's Baramulla district in Jammu and Kashmir, two attackers killed, said Army sources.
A major attempt by Pakistan's Border Action Team to attack the Indian Army was foiled by our brave soldiers. Intruders wanted to carry out a gruesome attack on forces in Jammu Army. Army lauds alertness and resilience of troops. Army said will ask Pakistan to take back the remains of the dead.
"Army authorities have applauded the courage and perseverance of the alert troops. The Indian Army's resolve to keep a strict vigil along the LoC and defeat all such nefarious designs of Pakistan will continue to remain firm and consistent." Said, the Army in the statement.
What is BAT?
BAT is Pakistan's Border Action Team which carries out cross-border operations and raids across Line of Control. Pakistan's Special Services Group (SSG) forms the core of BAT. The team is responsible for carrying out operations and raids in order to dominate the LoC.
BAT is trained for eight months by Pakistani Army and for four-week by Pakistan's Air Force.
BAT members include commandos of Pakistani Army and terrorists. They are experts in guerrilla tactics and work along with Pakistan's special service group. Terrorists are included in BAT so that Pakistan can disown them when caught.
In another case,
"A sentry noticed a suspicious movement near the boundary wall of the military station at around 1.50 am. He challenged the suspects who were moving towards the boundary wall," Army's Jammu-based spokesman lieutenant colonel Devender Anand said in a statement. He said, "since the suspects did not stop, the sentry fired warning shots in the air". "The suspects too fired back and fled, following which a massive search operation was launched in the area. An alert has been sounded and searches started in nearby residential areas," Anand said.