Jammu, June 15: The grandeur and grace of cultural elegance that North East region inherits is known to all. With the culture extinction and tourist attractions, the region has also grabbed undue attention with developing infrastructure by giving a boost to development. Being the only region, NorthEast has been gifted by the Regional Road Corporation by the Centre.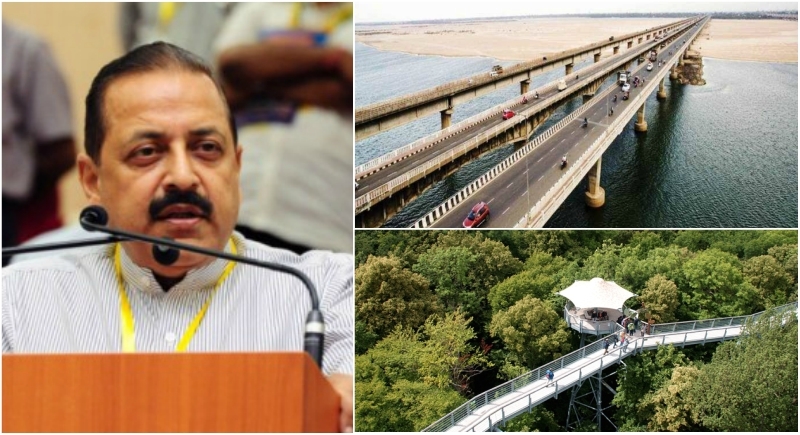 Convening a meeting of the Consultative Committee for the Ministry of Development of North Eastern Region (DoNER) in the winter capital of Jammu and Kashmir, Union Minister Jitendra Singh emphasized on the developments stressing that Northeast is the only region in the country for which the Centre has formulated the first-ever Regional Road Corporation in the form of "North-East Road Development Scheme".
Dr. Jitendra Singh said, there were at least two States, namely Meghalaya and Arunachal Pradesh, which had never seen a train, whereas today, there is a double gauge rail-track being laid in all the States except Sikkim and the first-ever train to Bangladesh is going to take off from Agartala in Tripura. Similarly, there were hardly any Airports besides Guwahati, whereas today, there is a direct air link to virtually every State of Northeast and new airports are coming up in each State capital, which includes Sikkim, which has been gifted with the first-ever airport after nearly 40 years since it became a part of India.
The main focus of the meeting revolved around issues related to the North Eastern Handicrafts and Handloom Development Corporation (NEHHDC) and livelihood schemes being implemented by the ministry. Elaborating on the developments, the minister said that the pace of developmental activity in the northeastern region today could serve as a cue and motivation for the other states.
Bringing peripheral states at par with the developed states, the northeast belt of India has shown immense progress. The eight states of the northeast, following a decision of the Union Cabinet, will, in the future, receive 100% funding for central schemes and developmental projects instead of the 90:10 funding pattern which was available earlier.