Mumbai, August 27: With an aim to inspire and motivate the girls and create awareness about women empowerment, Oriental Education Society on Friday last week organized a workshop on safety for women. Notably, Oriental Education Society is a well-known Public Charitable Trust working in the education sector.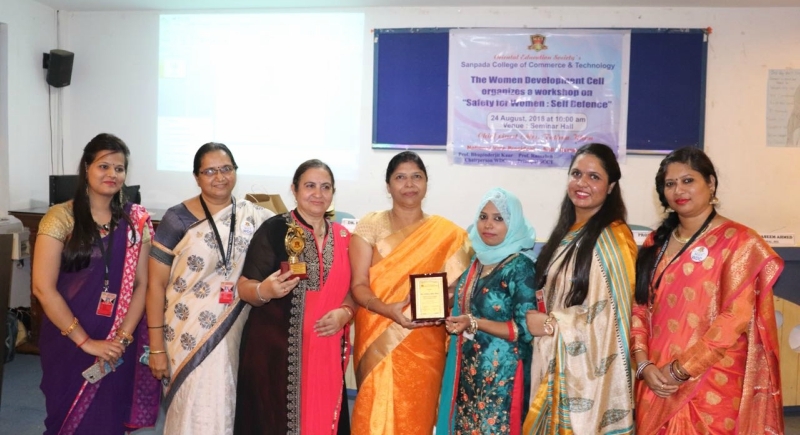 On the occasion, a skit was performed by the students to highlight on the evils present in the society which suppresses women and calls them the weaker section of the society, but the confidence and power and determination of women to face all odds turns them into a significant individual. The event was well organized by Professor Bhupinder Kaur, the chairperson of women development cell of the college.
Women development cell of Sanpada College of commerce and technology organized a workshop on safety for women. Fatima Khan, a National Vice President of Anti-Corruption intelligence committee (WOMEN CELL) was the chief guest on the occasion.
While addressing the girl students of the college, Fatima Khan said, ''We should never be fearful and feel suppressed rather have self-confidence and determination to resolve any situation."
Professor Javed Khan, a President of Oriental Education Society also marked the event and appreciated the intelligence, efficiency and courage of today's women. He also said, "Education is a powerful weapon and thus the first step of empowerment is to acquire knowledge."
A principal of Sanpada College. Professor Raosaheb also boosted the girls by saying that the motto of life is not to just survive but to lead a life full of glory and charm. "Women of today should have a charismatic personality like those of late PM Indira Gandhi, eminent social worker Mother Teresa and Margaret Thatcher. Other dignitaries also spoke phenomenally of "Nari Shakti".