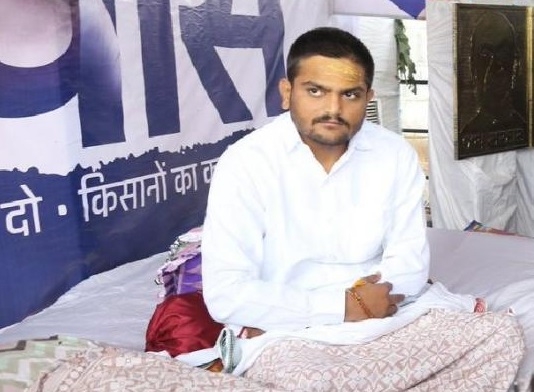 Ahmedabad, Sept 12: After 19 days, PAAS leader Hardik Patel today ended his indefinite hunger strike. Patel broke his fast in presence of veteran Patidar leaders Naresh Patel and C.K. Patel.
Soon after ending fast, the 25-year-old announced that Patidars will continue to fight for the welfare of Community. He demanded that all cases against Patidar leaders should be withdrawn.
The PAAS leader asked BJP led Gujarat government to clear the long pending farm loan waiver. Opposition parties across the region had backed Hardik Patel's hunger agitation.