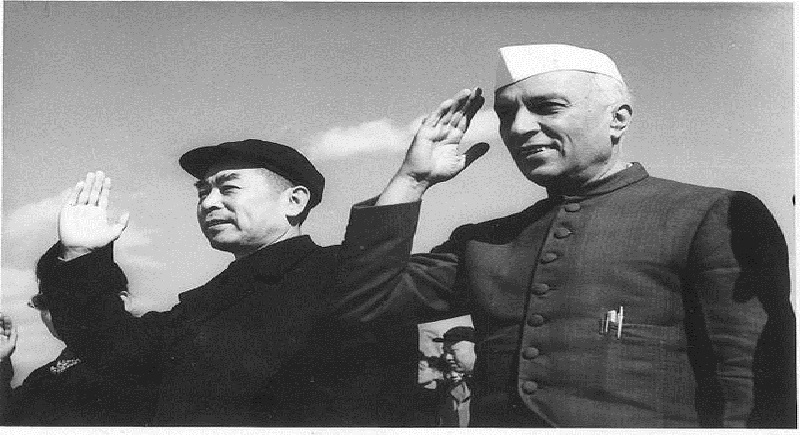 Recently, there was partisan media hype over blunders committed by Modi, the Prime Minister of India, to include: 1) Demonetization; and 2) Goods and Services Tax, 3) Modi baiters and critics did not add his unannounced stopover in Lahore and talks with former PM of Pakistan – Nawaz Sheriff.
Good to hear critics voicing grave concern at the blunders of Modi. However, they pale into insignificance when compared to the "blunders" committed by Prime Minister Modi's predecessors. Naturally, the current diatribe is skewed, biased, prejudiced and myopic. For projecting a balanced perspective, one must also take into consideration their adverse strategic fallout on the national security interests.
History, particularly of old civilizations, is important to understand for it explains why we live the way we are living today and serves as the prism to predict various scenarios through which nation may traverse in posterity.
Most critical it is, therefore, for the younger generation to focus on the list of blunders committed by 'Political Blind men of Hindustan' since 1947 and their cumulative adverse strategic fallout to understand prevailing "total chaos and anarchy".
Let me briefly review in outline key "BLUNDERS" committed by them commencing with the partition of South Asia in August 1947 to provide a balanced perspective.
List of blunders started with the creation of modern India in 1947. There were nine 'Himalayan Blunders' committed during Nehru's rule to include: (1) Partition and communal genocide; (2) Stopping the Indian armed forces offensive driving the Pakistani raiders out of the current Pakistan Occupied Territory and Gilgit; and (3) Unilateral declaration of ceasefire and referring the J & K issue to the United Nations.
More importantly, downplayed are the other "Himalayan Blunders" committed by Nehru to include: (1) declaration of India as the Federal Republic despite Montesquieu profound thoughts concluded in his book Spirit of Laws (1748) that "Republics were best suited to small countries; limited monarchies to the middle sized and more prosperous; and enlightened despotisms to large nations; (2) Declaration following communal genocide as a secular state (Article 25, 26, 30 and 44) and (3) The term "Secular" added to the Preamble by Indira Gandhi Government in the 42nd amendment 1976, during the Emergency in India.
Next, adoption of socialistic pattern of development in the 1955 Avadi Resolution of the Indian National Congress and its 1956 parliament adoption as official policy with the addition of word 'socialist' in the Preamble of the Indian Constitution by the 42nd amendment act of 1976, during the Emergency. "Welfare State, Command Economy (PSU Behemoths) and License Raj became synonymous with Nehru's gifts to modern India.
Finally during Nehru rule, not to be left out is the adoption of "Non-Alignment movement (NAM coined by V K Menon in his speech at UN in 1953 followed by Nehru during his speech in 1954 in Colombo) and the Panchsheel, that is, five pillars to be used as a guide for Sino-Indian relations with NAM established in Yugoslavia in 1961.
Can anyone deny the humiliation suffered in 1962 border conflict was largely due to unpreparedness, more aptly, woeful under preparedness of armed forces?
In retrospect, the "Himalayan Blunders" during the Nehruvian era are largely responsible for the current anarchy and chaos prevailing in modern India today. Democracy has virtually turned into Mobocracy; communal fringe elements on the rampage, socialism abandoned in 1991; and, finally "Panchsheel" abandoned by China in 1962.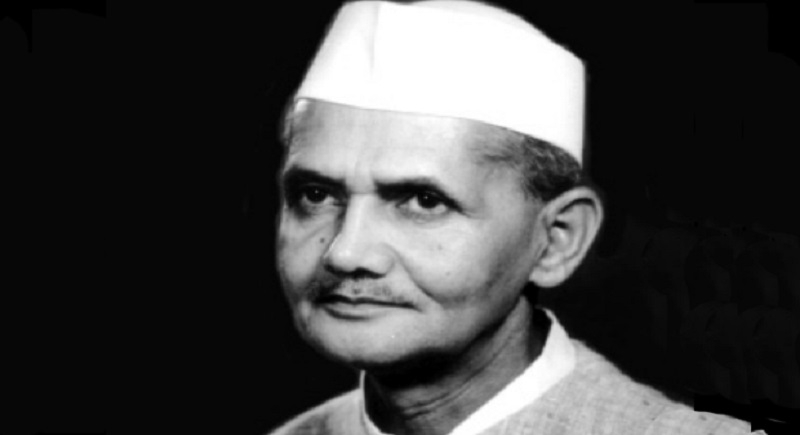 Even Lal Bahadur Shastri too committed "Blunders" by attempting to impose Hindi as national language the resulted in the outbreak of volcanic anti-Hindi agitation (January 1965) and agreeing to hand over captured strategic areas particularly Hajipir Pass and Ichhogil Canal in the aftermath of strategic stalemate after 1965 war in the form of Tashkent Declaration 1966.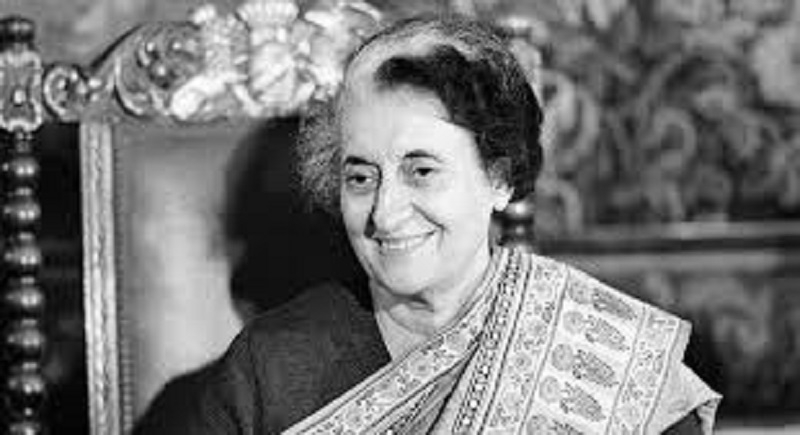 Indira Gandhi, hailed as India's Iron Lady, squandered the glorious opportunity by concluding the Shimla Declaration July 1972 to settle the J & K issue on sustainable basis – Himalayan Blunder - having over 90,000 Pakistan prisoners of war besides vast tracts of captured areas in Sialkot and in Sind. "Generals won battles; Political leaders lost wars" aptly signifies the 'lost opportunity'. Followed imposition of "Emergency" which was yet another strategic blunder in 1975-1977 and Storming of Golden Temple (June 1984) also go to the credit of Indira Gandhi.
Rajiv Gandhi too committed two blunders, that is, the Bofors scandal (April 1987) heralding slow down on modernization of armed forces; and the IPKF intervention in Sri Lanka (October 1987-March 1990).
To the credit of P V Narasimha Rao is outbreak of Proxy War in J & K (1990 continuing) and Babri Mosque Demolition (1992).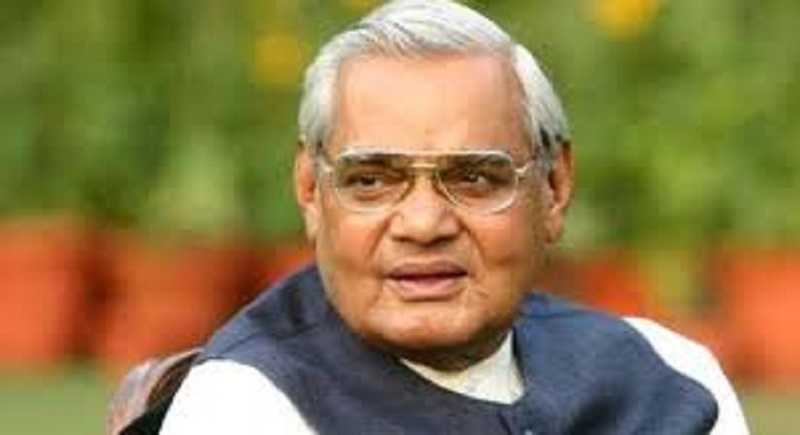 Even Atal Bihari Vajpayee is responsible for the failed Lahore Bus Yatra (February 1999) and Agra Summit (July 2002 chasing the "peace shadow" with Pakistan.
Also, the blunders committed by Manmohan Singh to include: Poor responses to terrorist strikes, failed Sharm El Sheikh Peace initiative and corruption engulfment of India.
In sum, out of the 26 blunders listed above, five blunders (2 during Vajpayee and 3 during Modi's rule) were committed during BJP rule. The remaining 21 blunders include: 9 by Nehru; 2 by Lal Bahadur Shastri; 3 by Indira Gandhi; 2 by Rajiv Gandhi; 2 by Narasimha Rao; and 3 by Manmohan Singh.
Judging by the capability "to seize opportunities" as the hallmark of great leaders and statesman, Nehru and Indira fail dismally. Nehru was an idealist day-dreamer building 'castles' in the air. Even Indira followed her father's foot-steps very closely.
In fact, all of them have contributed to the extraordinary demographic transitions – population explosion, legal and illegal migrations and identity crises - to engulf modern India. The worst part of the scheme of "Political Blind men" of India is that all of them understand that the grandmother of all "STRATGIC CHALLENGES" is "demographics". Yet, none of them want to decisively act out of fear of minority voter's backlash.
Similarly also, none of them want to implement "Zero Tolerance against Corruption", that is, the mother of internal security challenge.
Best left to the readers to draw conclusions as to who committed greater blunders than others?