Haridwar, October 29: On the auspicious occasion of Bhaiduj, the sacred portals of the Kedarnath shrine were closed for the winter. The doors of Kedarnath Dham were closed for the winter at 8.30 am according to the Lagna. Baba's Panchmukhi Bhogamurthy left for the Omkareshwar temple in winter with Army band tunes. Doli will rest at Rampur at the first stop today. On 31 October, Baba's Bhogamurti will be seated in the Omkareshwar temple for six months of worship.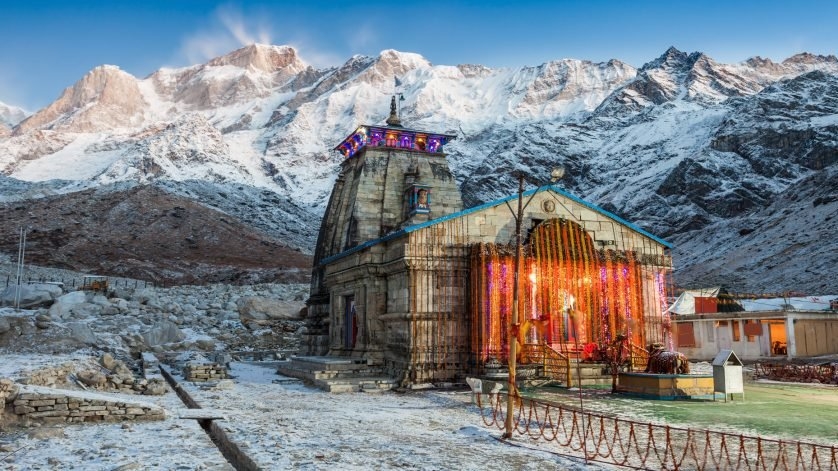 All the preparations to close the portals were completed by BKTC. Baba's self-styled Jyotirlinga was carved as a Samadhi by the chief priest Kedar Ling and covered with Bhasma. On this occasion, while embellishing the Panchmukhi Bhog idol, it was enshrined in the moving deity festival Doli. As per tradition, the Panchmukhi idol of Lord Kedarnath was seated at Doli at 6.30 am and kept for the devotees in the temple premises.
Kedarnath opened its portal on May 9 for the devotees who come from every corner to have a glimpse of their dear Lord Shiva. The gates of the temple decorated with flowers opened at 6.15 am in the presence of priests and scores of devotees.
The other Dhams like Gangotri and Yamunotri have closed their portal for winter brea.k