New Delhi, December 2: "What is required is not a new bill. What is required is political will, administrative skill, change of mindset and then go for kill of the social evil," said Rajya Sabha Chairman M. Venkaiah Naidu in his address to Rajya Sabha today.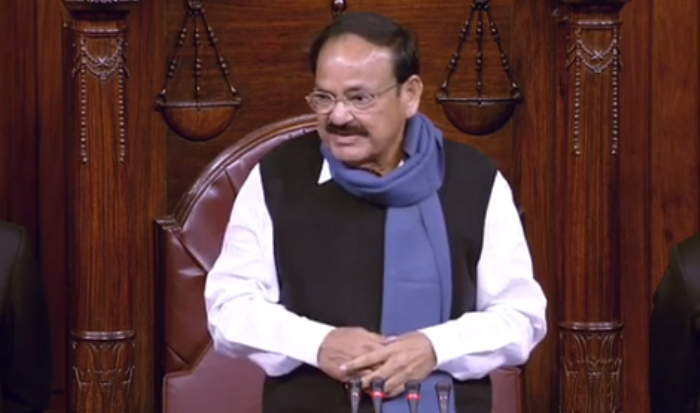 Today's parliament session began with the discussion on enhancing efforts towards women security in India in the wake of the recent consecutive gang rape and murder incidents in Telangana. The vice president expressed his concern over the issue of women security.
In the beginning of Rajya Sabha session today, discussion started as the BJP MP Prabhat Jha gave a Zero Hour notice in the Rajya Sabha over the 'increasing crime against women, especially the incident in Hyderabad'. AAP MP Sanjay Singh gave a Suspension of Business notice in the Rajya Sabha over the 'increasing crime against women and the Hyderabad incident'. Rajya Sabha Speaker accepted the adjournment notices and started discussing the case. TMC demanded strict action against the accused.
"No govt or leader would want that such incident occurs in their state.This problem can't be solved by just making laws. To eradicate such acts, there's a need that we take a stand together against such crimes," said Congress leader GN Azad.
Speaking in the discussion, Union Defence Minister Rajnath Singh said the Modi government is open to discussions on making rape laws tougher. If there's consensus on a more stringent law, the government is ready to bring it into force, he said. Further he said that he would leave it to Speaker Om Birla to decide if such a discussion should take place.