Bengaluru, February 1: "A Mirage-2000 aircraft crashed at HAL Airport during a sortie today at around 10:30 am. Both pilots ejected. Further details are awaited." tweeted HAL.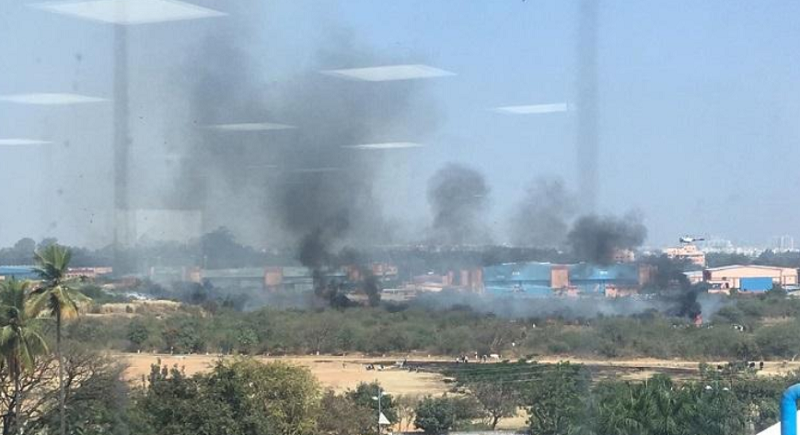 "Today morning a Mirage 2000 trainer aircraft on an acceptance sortie after an upgrade by HAL crashed at HAL airport, Bengaluru. Both occupants sustained fatal injuries. Further details are awaited. An investigation into the cause of an accident is being ordered." the IAF said in a statement.
The Mirage 2000 is a French multirole, single-engine fourth-generation jet fighter manufactured by Dassault Aviation. The Mirage 2000 is available as a single-seat or two-seat multi-role fighter.
In 2004, the Indian government approved purchase of ten Mirage 2000Hs, featuring improved avionics, particularly an upgraded RDM 7 radar; they were delivered in 2007 for a total of 50 aircraft. Dassault would replace the Mirage 2000 with the Rafale as its contender as the Mirage 2000 production line was to be closed.