New Delhi, February 1: Implying on a people-oriented budget, the interi budget presented today in the Parliament saw shining highlights for the farmers, people and beneficial in every sector. Swaying its magical wand, the people of North East have received significant benefits of infrastructure development in this Interim Budget.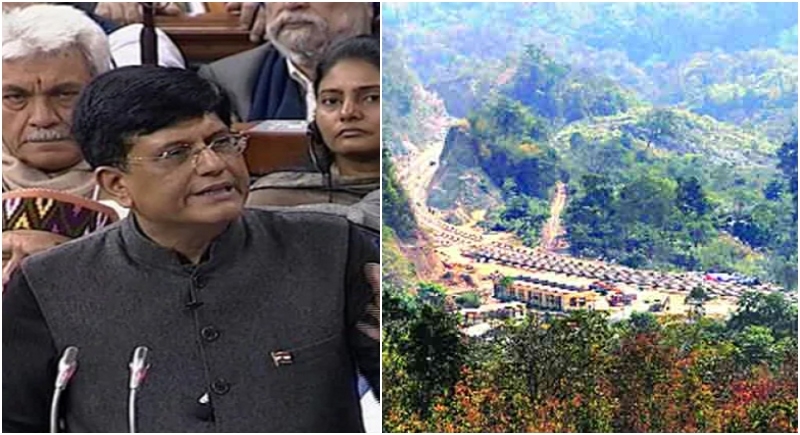 Allocation for the North Eastern Areas is being proposed to be increased by 21% to Rs.58,166 crore in 2019-20 BE over 2018-19 BE.
Making exemplary developments in the Northeast states, the Narendra Modi led government has made possible every achievement by uplifting the stature of the states there. As Arunachal Pradesh came on the air map recently, Meghalaya, Tripura and Mizoram have come on India's rail map for the first time.
The Finance Minister Piyush Goyal while presenting the interim budget said that the Government will introduce container cargo movement to the North East by improving the navigation capacity of the Brahmaputra river.
Goyal further added that the projects stuck for decades like the Bogibeel rail-cum-road bridge in Assam and Arunachal Pradesh have been completed. With the commissioning of the Pakyong airport in Sikkim, the number of operational airports in the country has crossed 100.
With this, the dream of New India takes an upswing with unboxing many beneficial gifts for not just Northeast but also for the entire nation. Saving the surprise for the last, FM Piyush Goyal announced the budget for middle and salaried classes as he proposed increasing the limit of tax exemption for individual taxpayers from Rs 2 lakh to Rs 5 lakh.