Jammu, March 11:
As Jammu and Kashmir is reeling under the tense situation. The insecurity among women and girls are at a high peak. Securing and comforting strength and increase in confidence are the keys to make them stable. Chief Justice Jammu and Kashmir High Court, Gita Mittal took the lead on the occasion of women's day.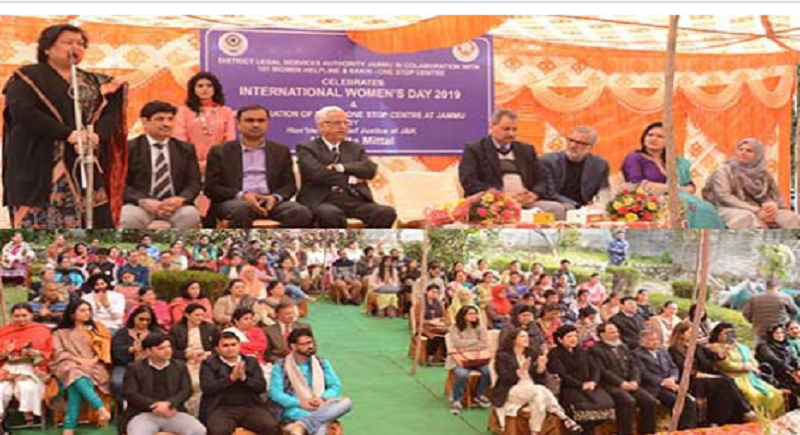 "As we celebrate International Women's Day this year let us also bear in mind that the struggle is far from over. Women's empowerment should never be reduced to individual success stories. It should be about collective well-being," she said.
The objective of observing the International Women's Day is to change the way the society treats the women and ensure a world "where the only limit on them would be their talent, not their gender." Said, Chief Justice Jammu and Kashmir High Court, Gita Mittal on Friday.
Justice Mittal said this at a function organised by the Government College for Women, Gandhi Nagar to mark International Women's Day.
Highlighting the importance of the day, the Chief Justice said that entire world celebrates the day with a lot of enthusiasm to highlight the endeavours and achievements of women in different spheres of life which gives them courage and freedom to perform better in life.
She said the responsibility to provide a conducive and protective atmosphere to the girl child rests first with the family and then the society at large.
Chief Justice inaugurated 'SAKHI'-One Stop Centre for women in distress at Puran Nagar New Plot which will give integrated support and assistance for women affected by any kind of violence under one roof.