Lahaul, March 13: Thousands of tribals located in snowbound Lahaul valley since December will get relief as Ministry of Defence decided to open under construction Rohtang tunnel for two days in a week. Border Road Organisation has started to clear the snow from the highway till the tunnel on a war footing.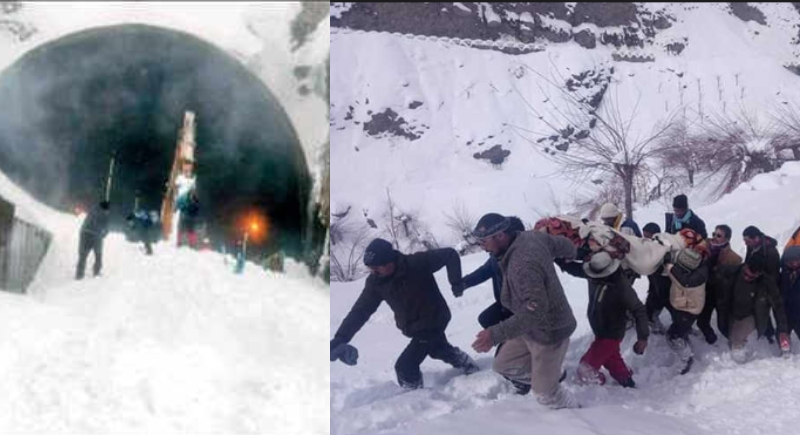 Lok Sabha Elections have been announced and the polling in Himachal Pradesh will take place on 19th of May. Lahaul valley is expected to cut off from the country till the end of April and early May. This valley will be operational a few days before the election. The arrangement by political parties and responsible persons for polling campaign
Himachal tribal development and agriculture minister Dr Ram Lal Markanda, who hails from Lahaul, said, "The ministry has given nod to let these people use the tunnel twice a week. The approach road is still lying blocked with snow. Once the road is operational, people can use the tunnel to travel between Lahaul and Kullu. This will give big relief to these people." He added.
The 8.8km-long tunnel that connects Lahaul with Manali below Pir Panjaal range will provide easy access to the valley. This is the first time that the tunnel will be opened for the tribals. BRO performed a puja at Stingri on Sunday and started clearing the snow from Keylong-Darcha and Keylong-Koksar stretches along the Manali Leh highway.
After Himachal government's 20-seater chopper failed to provide relief to residents in an emergency, IAF helicopters are trying to airlift people as many as possible. There will be almost no requirement of the helicopter if the tunnel is open for transport.