Guwahati, March 14: With the election fever rising high in states, the political parties are all set to woo the voters. In order to increase voters awareness for the upcoming election, Nalbari district in lower Assam once wrecked by militancy, has decided to adopt innovative measures to ensure that each and every eligible voters of the district exercise their franchise in the next month's Lok Sabha elections.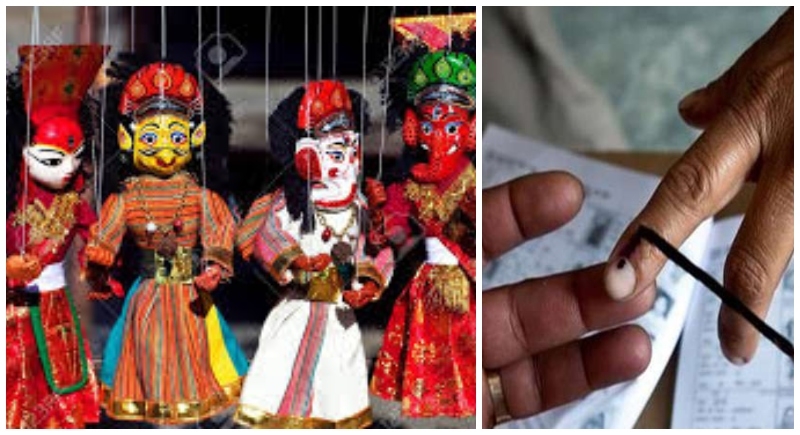 As a part of the Systematic Voters' Education and Electoral Participation (SVEEP) programme, the Nalbari district administration will be using different folk culture to ensure that not a single eligible voter is left behind in taking part in the ensuing Parliamentary elections. Deputy Commissioner of Nalbari, Bharat Bhushan Dev Choudhury said that Nalbari has a rich heritage of folk culture such as puppetry, Ojapali, Dhuliya, Ayati Nam, Biya Nam etc., which can easily transmit the message of importance of voting for a vibrant democracy.
He further said there is also a need to attract the present generation to these folk art forms. "If the current issues like voters' education are reflected and promoted through these age old folk art forms in an innovative way, then the present generation will also remain grounded and start experimenting with these forms," he said.
The Nalbari district administration has planned a series of unique campaign for awareness of voters so that no voter is left behind. Scripts and lyrics have been prepared accordingly to promote voters awareness and free and fair election through puppetry, Ojapali, Dhuliya, Ayati Nam, Biya Nam etc. The district administration is already working together with the folk groups of Chamata, Belsor, Gondhiya, Koihati etc to concretize the plan which will be rolled out next week.
The administration is also organizing several other SVEEP programme like walkathon, cultural rally, open house quizzes, speech competition etc. in a regular manner to attract the masses to the electoral process. All these endeavours of the administration will finally culminate in a grandiose Nalbari Election Mela -2019 to be organized just before the actual Lok Sabha poll day in April this year.