Ahmedabad, March 9: Ahead of the LokSabha elections in India, in a setback to congress,two of the party legislatures in Gujarat posted their resignations to join the ruling reigns. While one of the two have entered the BJP group, the other one is expexted to soon announce his decision to join the party.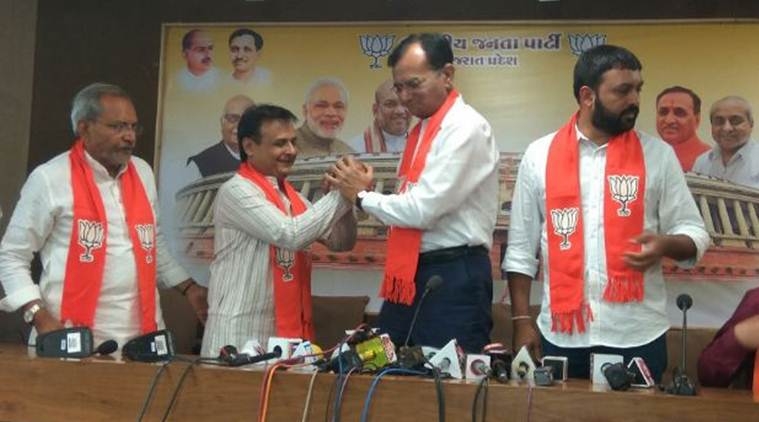 "Manavadar MLA Jawahar Chavda gave his resignation to Gujarat Assembly Speaker Rajendra Trivedi in the afternoon, while Parsotam Sabariya, who represented Dhrangadhra seat in Morbi district, gave his resignation in the evening. Mr Chavda joined the BJP at the party's headquarters in Gandhinagar, while Mr Sabariya announced that he will join the ruling party soon", read the statement.
"Congress MLA from Dhrangadhra seat, Parsotam Sabariya, tendered his resignation today evening. I have accepted his resignation. He has not given any particular reason in his resignation letter. He now ceases to be a member of the Gujarat Assembly," the assembly speaker confirmed.
Meanwhile, after joining the BJP, Chavda said that he has not left the Congress out of any discontent or differences with the Congress leadership. "I resigned from the primary membership of the Congress and sent a letter to party president Rahul Gandhi to inform him about his decision", he cleared adding that BJP has not offered ministership to switch sides ahead of the Lok Sabha polls.
"It is not true that I am joining the BJP to become a minister. I am in politics to serve the people. I am joining the BJP as I felt that I can serve the people in a better way if I join the party that is in power. I also felt it necessary to support Prime Minister Narendra Modi in the current security scenario of the country", Chavda added.
"The party will decide whether to give me a cabinet berth or not. Otherwise, I do not have any such aspirations. I left the Congress because I was not enjoying there. I was feeling suffocated for quite some time," he signed off.