New Delhi, May 10: Alert and vigilant as it is, the Indian Air Force intercepted an Antonov AN-12 cargo plane that entered India from Pakistani airspace. The cargo plane was forced to land at the Jaipur airport on Friday.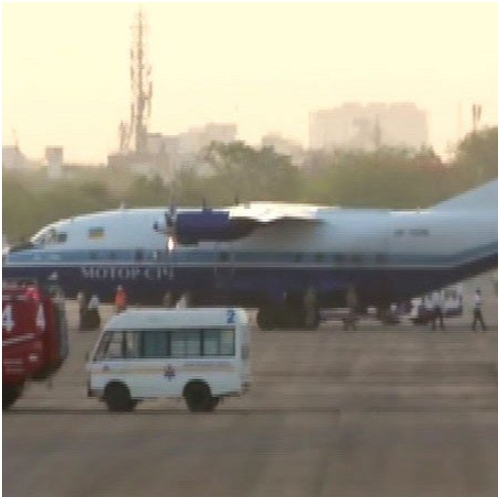 The pilots of the plane, which entered India without prior permission, are being questioned after it occurred at about 4.30 PM. The plane was intercepted by two IAF Sukhoi Su-30 MKI jets and is said to be owned by a Ukrainian engine manufacturing company.
It has been reported as the plane took off from Georgia for its destination New Delhi while flying over Karachi. It is speculated that the plan has been deviated from its original path and entered the Indian airspace from an unauthorised point somewhere around North of Gujarat.
The plane mistakenly violated Indian airspace and a probe to this tune is on. The aircraft had taken off from Tbilisi, Georgia, and had all the requisite permission. It was supposed to be in touch with Mumbai and Ahmedabad ATC but diverted towards Indian airspace, which is closed. It also lost contact with ATC and as per standard practice, the Air Force was informed.
Contact with the aircraft was established and it was told to land at Jaipur since suspicious aircraft is not allowed to head towards capital.