New Delhi, May 11: The Anti Sikh riots of 1984 still remains fresh as the cruelty and inhuman attitude of the Congress dynasty came into limelight. Representing another bout of 'chalta hai' attitude, Congress' Sam Pitroda stated 'hua so hua' for the 1984 Sikh riots. This completely explains the mentality with which Congress thinks and acts and this remark clearly displays their thinking.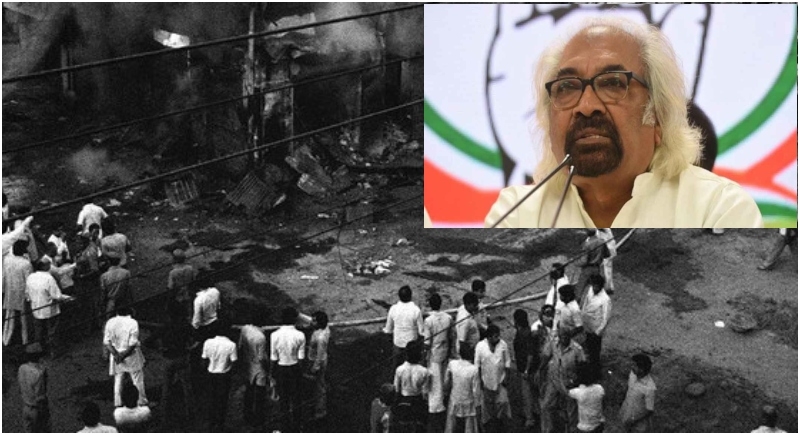 Signifying an attitude that exemplifies that Congress does not care for the people of the country, the statement from the Congress Overseas Chief Pitroda proves it right. Right after the statement, Prime Minister Narendra Modi attacked Congress on its leader Sam Pitroda's reported remarks on 1984 anti -sikh riots alleging that they reflect main opposition party's mentality.
Not only Sam Pitroda, PM Modi also hit out at Congress saying that Kamal Nath, whose role is in question in this incident, was made first In-Charge of party affairs in Punjab and now the chief minister of Madhya Pradesh.
Soon after what Sam Pitroda said, Congress tried it's level best to keep a hand distance from the comment given by the overseas Chief. Congress scion Rahul Gandhi said that what Pitroda said was out of line and should apologise for the same. Covering up and making his side safe, he added that 1984 incident was a needless tragedy that caused tremendous pain. He said that the former prime minister, Manmohan Singhji has apologised. Sonia Gandhi ji has apologised. They all have made their position very clear - that 1984 was a terrible tragedy and should never have happened.
Noticing that Congress party has shoved hands from protecting him, Sam Pitroda on Friday apologised for his remarks on 1984 anti-Sikh riots. He said that his Hindi is not good and he meant 'jo hua wo bura hua (What happened was bad) and not 'hua-toh-hua'. He said that he could not translate 'bura' in his mind. He alleged his statement was completely twisted and was taken out of context.