New Delhi, May 12: Today, the Lok Sabha Election Yatra is going to enter into its second last phase (Phase 6). 59 constituencies, spread over 7 states, will go to the polls in this phase. Voting is taking place for 14 seats in Uttar Pradesh; all 10 in Haryana; eight each in West Bengal, Bihar and Madhya Pradesh; all seven seats in Delhi and four in Jharkhand. As per the Election Commission data, around 25% voter turnout has been recorded till 12 pm.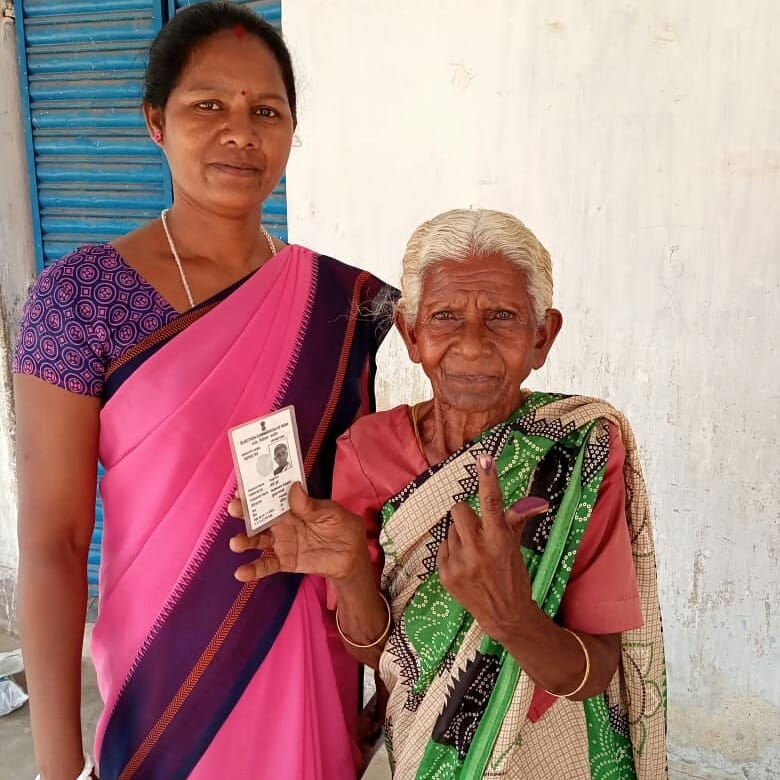 Voters' turnout is as follows:
West Bengal: Around 38 %
Jharkhand: More than 31 %
Madhya Pradesh: More than 28%
Uttar Pradesh: 22%
Haryana: 23%
Bihar: Around 21 %
Delhi: More than 19%
Over 10 per cent voting was recorded till 9 this morning. In West Bengal, 16.68 per cent votes were polled, Jharkhand- 15.36, Madhya Pradesh over 12 per cent, Uttar Pradesh and Bihar more than nine per cent, Haryana over 8 per cent and Delhi nearly 8 per cent.
A total of 164 candidates including 16 women and 43 independents are in the fray in the national capital.
Counting of votes will take place on May 23, after all, seven phases of voting are completed.