Washington, June 11: Glory of Yoga is not only bound up to India but overseas too as More than 3000 yoga enthusiasts are expected to observe the International Day of Yoga, for the fifth consecutive year, at the Washington Monument on June 16.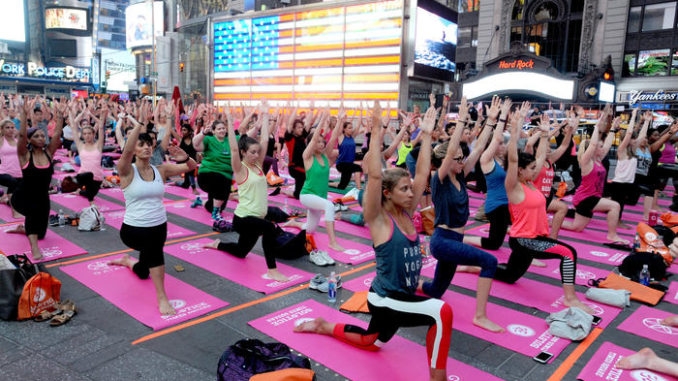 "People are getting to know about the benefits of yoga. Yoga is already popular in the United States. It is considered to be a very trendy thing. In other words, it is something that people see as a holistic way of life. They associate with all the positives in terms of meditation, Ayurveda and all the natural ways of living," the Indian Ambassador to the US, Harsh Vardhan Shringla said.
In India trumpets are blown for Yoga Day preparations, Prime Minister Narendra Modi will lead the main event of International Day of Yoga 2019 celebrations to be held in Ranchi on June 21. Around 30,000 people are expected to participate in the main event. There will be a curtain raiser to the main event at Ranchi on June 13, which will be attended to by several State Dignitaries, besides the Yoga Organisations and Yoga Gurus.
Also, this year Ministry is promoting usage of eco-friendly Yoga products. Since PVC and synthetic based accessories are hazardous and non-perishable, the public needs to be sensitized and motivated to use eco-friendly products.