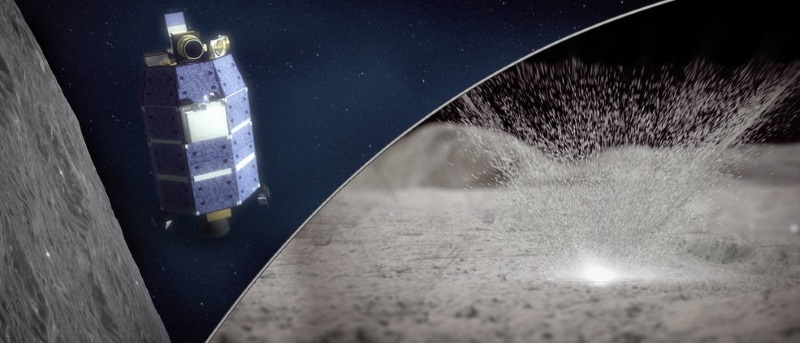 Maryland, Jun 7: The human habitation on the Moon is one of the most poetic and utopian fantasies of every scientist. In recent years, scientists are working in this direction. Now the findings of new research might realize this fantasy.
Researchers from NASA and the Johns Hopkins University Applied Physics Laboratory in Laurel, Maryland, reported that streams of meteoroids striking the Moon infuse the thin lunar atmosphere with short-lived water vapor.
The findings will help scientists understand the history of lunar water — a potential resource for sustaining long term operations on the Moon and human exploration of deep space.
Models had predicted that meteoroid impacts could release water from the Moon as a vapor, but scientists hadn't yet observed the phenomenon. Now, the team has found dozens of these events in data collected by NASA's Lunar Atmosphere and Dust Environment Explorer. LADEE was a robotic mission that orbited the Moon to gather detailed information about the structure and composition of the thin lunar atmosphere and determine whether dust is lofted into the lunar sky.
Mehdi Benna of NASA's Goddard Space Flight Center said, "We traced most of these events to known meteoroid streams, but the really surprising part is that we also found evidence of four meteoroid streams that were previously undiscovered". Benna is the lead author of the study, published in Nature Geosciences.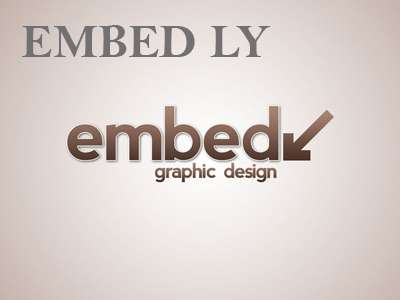 The newly identified meteoroid streams, observed by LADEE, occurred on Jan. 9, April 2, April 5 and April 9, 2014.
These findings could help explain the deposits of ice in cold traps in the dark reaches of craters near the poles. Most of the known water on the Moon is located in cold traps, where temperatures are so low that water vapor and other volatiles that encounter the surface will remain stable for a very long time, perhaps up to several billion years. Meteoroid strikes can transport water both into and out of cold traps.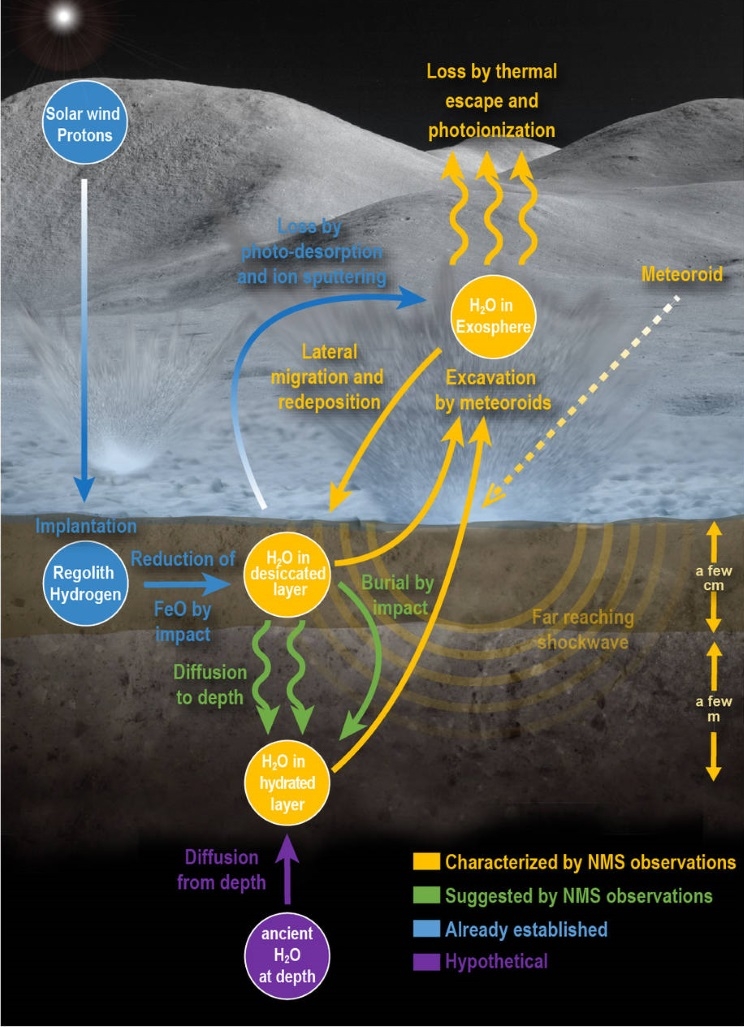 There's evidence that the Moon has water (H2O) and hydroxyl (OH), a more reactive relative of H2O. But debates continue about the origins of the water, whether it is widely distributed and how much might be present.
The analysis indicates that meteoroid impacts release water faster than it can be produced from reactions that occur when the solar wind hits the lunar surface.
"The water being lost is likely ancient, either dating back to the formation of the Moon or deposited early in its history," said Benna.
NASA is leading a sustainable return to the Moon with commercial and international partners to expand human presence in space and bring back new knowledge and opportunities.