Apia, July 10: The opening day of the Commonwealth Weightlifting Championship in Samoa proved to be a golden day as India clinched total 13 medals comprising eight gold, three silver and two bronze.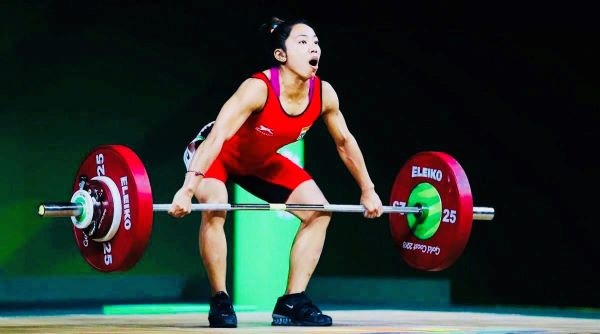 The 2019 Commonwealth Senior, Junior and Youth Weightlifting Championships is being held at Apia in Samoa from July 5 to July 15. In the opening round, Former World Champion Mirabai Chanu led 1the Indian Medal rush in the senior women's 49 kg event to win the gold medal in the Olympic qualifying event. She lifted a total of 191 kg. Jhilli Dalabehra also clinched the first place on the podium on the podium with a lift of 154 kg in the senior women's 45 kg event.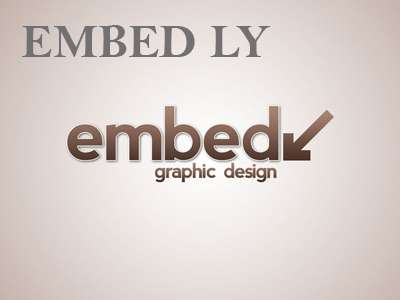 Soroikhaibam Bindyarani Devi won the gold in the senior women's 55 kg while Matsa Santoshi got the silver. In the senior men's 55 kg Rishikanta Singh grabbed the gold with a total lift of 235 kg. Bindrayani lifted lifted 78 kg in snatch to bag the silver medal. Her effort of 105kg fetched her a gold medal in clean jerk as well as the overall gold. Santoshi stood first in snatch with a lift of 80kg but could only manage 102kg in clean and jerk taking her total to 182kg.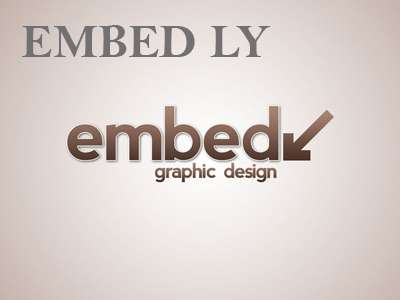 Bornali Borah and Rekhamoni Gogoi brought laurels to the state of Assam as they bagged a gold and a silver respectively. Borah bagged gold in in the 45th kg junior category while Gogoi secured the silver medal in the 40kg youth category. the 20-year-old promising Odia weightlifter Bhaktaram Desti won a gold by lifting 185kg in the 49kg category.
Former world champion and Commonwealth Games gold medalist Mirabai Chanu was on a break for almost four months due to severe lower back injury. Now fully recovered, she has set a target for 2020 Tokyo Olympics.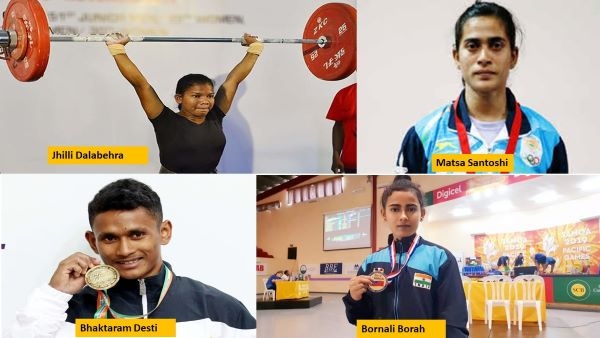 This year, a total of nine men and eight women from India are participating in the Junior category while nine men and nine women are participating for the senior category. The youth category comprises of five men and three women from India.
The qualification process for the 2020 Olympics is based on the performances of the weightlifters in six events over a period of 18 months out of which the four best results logged by a lifter will be considered.