Amritsar, July 12: As tension continues to mount between India and Pakistan with each passing day, the upcoming news raise eyebrows intriguing people to know what next is lined up in this series. With another surprising incident that would trigger a political row, but is seen as engaging religiously, Shiromani Gurdwara Parbandhak Committee (SGPC) has invited Pakistan Prime Minister Imran Khan to Punjab to celebrate the 550th birth anniversary of Guru Nanak Dev.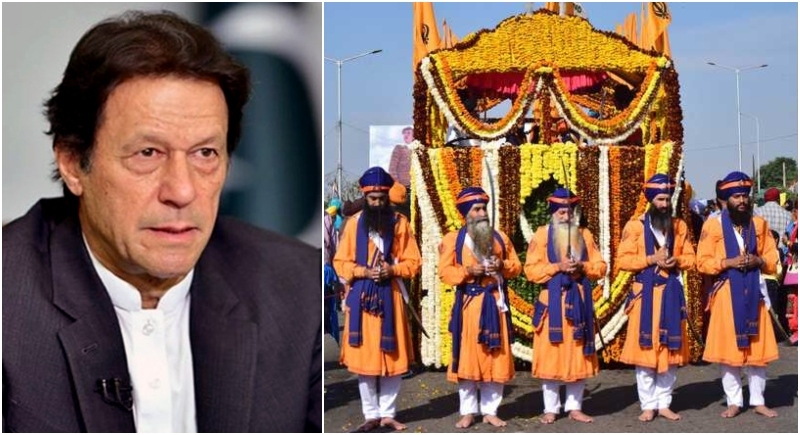 Besides Imran Khan, Chief Minister and Governor of Pakistan's Punjab province have been invited as well by SGPC, the apex body of Sikhs which manages Gurdwaras worldwide. Interacting with the media, SGPC President GS Longowal said that they have invited Pakistan Prime Minister Imran Khan for participating in grand Nagar Kirtan beginning from Gurudwara Nankana Sahib to celebrate Guru Nanak Dev Ji's 550th birth anniversary on July 25.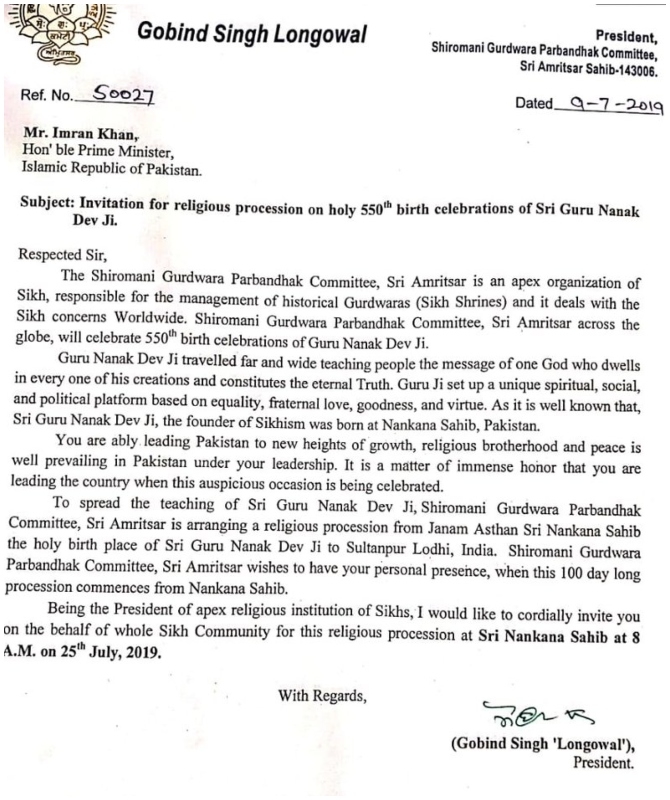 Governor of Pakistan's Punjab, Chaudhry Mohammad Sarwar and Chief Minister Usman Buzdar have also been invited. The invitation has come at a time when tensions between India and Pakistan are at a peak following the dastardly Pulwama terror attack.
Tensions between India and Pakistan flared up after a suicide bomber of Pakistan-based Jaish-e-Mohammed killed 40 CRPF personnel in Jammu and Kashmir's Pulwama district on February 14. India launched a counter-terror operation in Balakot on February 26. The next day, Pakistan Air Force retaliated and violated the Indian air space.
The Indian Air Force pushed them back, however, a MiG-21 crashed during the aerial combat. Pakistan captured its pilot, Abhinandan Varthaman, who was handed over to India on March 1.