New Delhi, Jul. 12: 17th LokSabha is working with dedication and commitment to the public mandate. Now, making another record, The Lok Sabha sat till almost midnight to conclude the discussion on demands for grants for the Railway Ministry.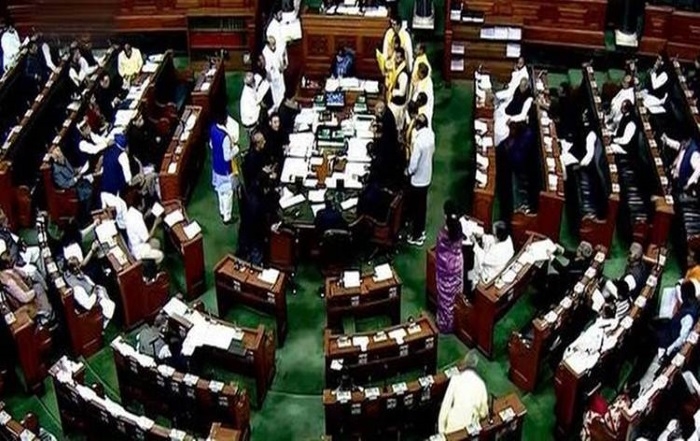 After nearly 18 years, the Lok Sabha sat till 11:58 pm on Thursday to conclude the discussion on demands. Commenting on the number of working hours.
Parliamentary Affairs Minister Prahlad Joshi on Thursday said, "the House has worked for this long nearly after 18 years. Nearly 100 members participated in the debate which began Thursday afternoon and concluded at 11.58 pm".
During the debate, the Opposition accused the NDA Government of trying to sell off Railways' assets instead of focusing on services, but the BJP asserted that Indian Railways is breaking new ground every day, especially in areas of infrastructure and safety.
Initiating the discussion, Adhir Ranjan Chowdhury of Congress said, Railways is in a pathetic condition and termed the government's measures for improving amenities in the Railways as inadequate.
Sunil Kumar Singh of the BJP said the NDA Government has taken several unprecedented steps to improve the condition of Railways in the country and provide better facilities to the passengers.
While discussing, Kanimozhi of DMK said, her party will oppose any attempt to privatize the Indian Railways. Sudip Bandyopadhyay of TMC said, more attention needs to be given to complete dedicated freight corridor projects.
Railway Minister Piyush Goyal is likely to reply to the debate this afternoon, following which the demands for grants will be put to vote.
In the Rajya Sabha, discussion on Union Budget will resume today.