Sriharikota, Jul. 22: India is experiencing the euphoria because of the successful launch of India's most complex lunar mission, Chandrayaan 2. Successful launch becomes a more special moment that just a week ago, on July 15, Chandrayaan-2's scheduled launch was called off after a technical snag.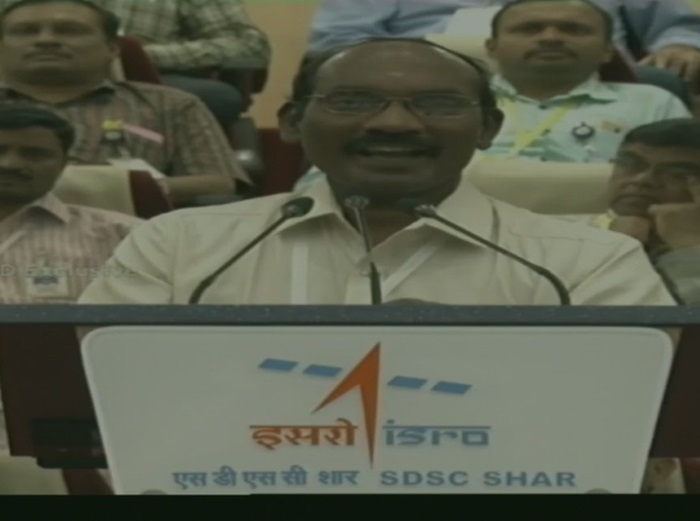 Now, congratulating the whole team of ISRO, ISRO chief K Sivan appreciated how ISRO worked to make the launch possible on Monday, he expressed that this was a good thing because it would give the satellite team more room to do maneuvers on the vehicle till Chandrayaan-2 reaches the moon.
"This is the beginning of India's historical journey to the moon," Sivan said.
Sivan said, " Week back after when we observed the technical snag, entire ISRO team swung into action. The work done in the next 24 hours was mind-boggling. Quickly, the vehicle was brought back to normal. The root cause of the technical snag was identified, it was corrected – everything happened in 24 hours. In the next one and a half days – required tests were conducted to make sure everything was normal. Then, the vehicle was handed over to management for action".
"ISRO bounced back with flying colors," Sivan added while adding, 'the staff had burnt midnight oil to make this possible'.
Commending the engineers, technical and supporting staff at ISRO, Sivan noted, "They worked continuously, forgetting about their families, sacrificing their interests… they worked in non-stop mode. They worked to ensure that the snag is fixed properly. The expert team constituted was also really on the job for the last seven days."
"It is my duty to salute all the people who made this happen," he said.
While scenes of jubilation and victorious smiles were all around, Sivan said that though the launch had been successful, their task was far from over.
"The mantle is now given to satellite team. They have 15 very crucial maneuvers to do in the next 1.5 months. Then, the D-day will come, and we will experience 15 minutes of terror to ensure landing [of Chandrayaan-2] is done safely near the south pole," he said.
In conclusion, K Sivan expressed, "We have already taken a review today to talk about the next mission. We are going to have a series of missions this year. ISRO will work together and ensure we are successful. I profusely thank all of you again".