Kargil Diwas was celebrated in the academic institutions of Gujarat with lectures, discussions and remembrances. Col (Retd) Jaibans Singh, a reputed Defence and Security Expert addressed gatherings of students, academicians and eminent citizens at the University of Gujarat in the morning of 26 July at the University Campus and a similar gathering at MS University, Vadodara, in the evening.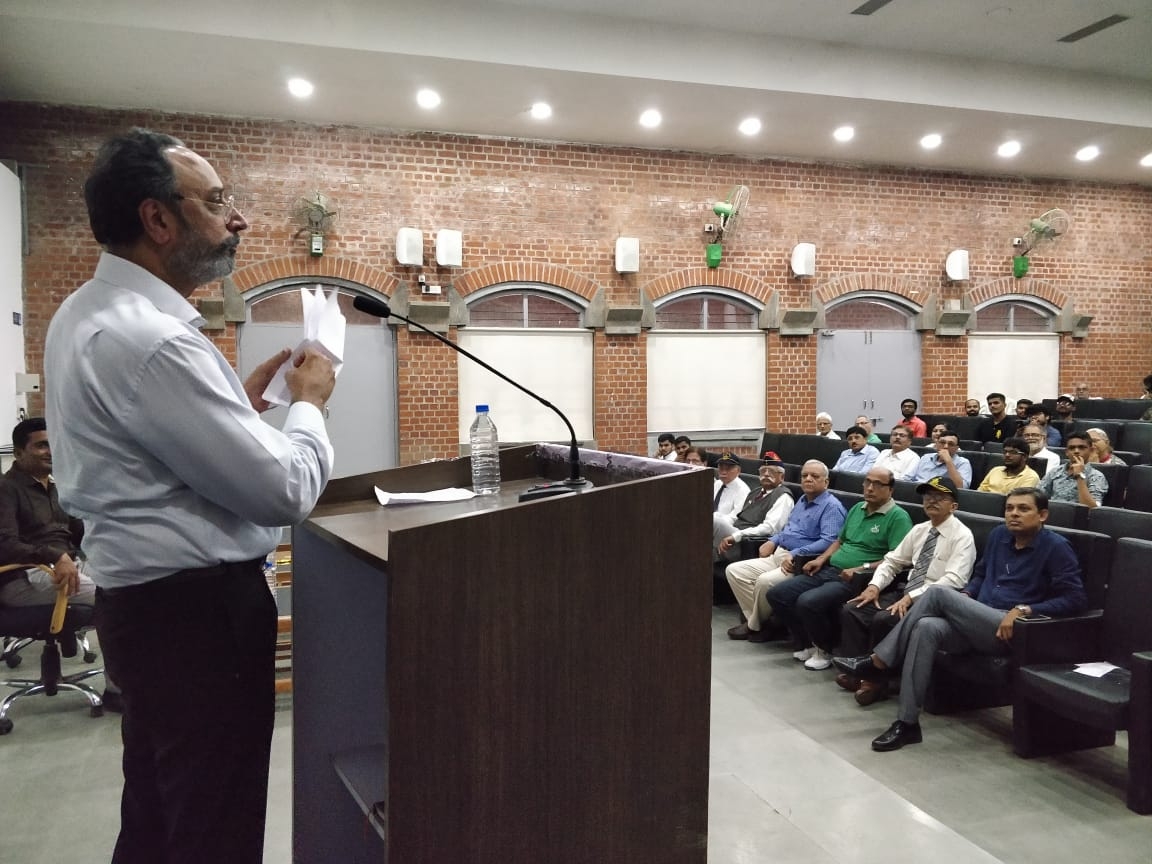 He described the Kargil battle as one with no comparison in the annals of military history. The courage and commitment of the young Indian soldiers who fought the war under the leadership of committed and professional senior officers caused an ignominious defeat to an enemy who had ingressed Indian territories in a duplicitous manner.
He said that Pakistan launched the operation on the basis of a weak plan mainly to avenge the humiliation of losing the Siachen Glacier to India. In the process, it led to certain death its soldiers from the Northern Light Infantry, who were chosen to be the cannon fodder for the operation. These simple soldiers belong to the Gilgit-Baltistan region of Pakistan Occupied Jammu and Kashmir.
India needs to ensure that its armed forces are not found wanting in any military requirement so that the enemy remains dissuaded from planning any such misadventure in the future.
While speaking on the current situation in Jammu and Kashmir, Col. Singh said that the policy of the government to boost development with zero tolerance to terror and disruptive activities are being welcomed by the common man of the region and js paying a good political and social dividend. The state is witnessing an unprecedented era of peace and prosperity. Terrorism is on the decline and will soon be totally eradicated.
The events were organized in collaboration with Jammu Kashmir Study Centre, a reputed think tank.