New Delhi, August 12: Adopting a super unique way to resolve the case, beneficial to the plaintiff, accused and the nature to the brim, the Delhi High Court on Monday has directed a man to plant 50 trees as community service while agreeing to close criminal proceedings against him in a power theft case.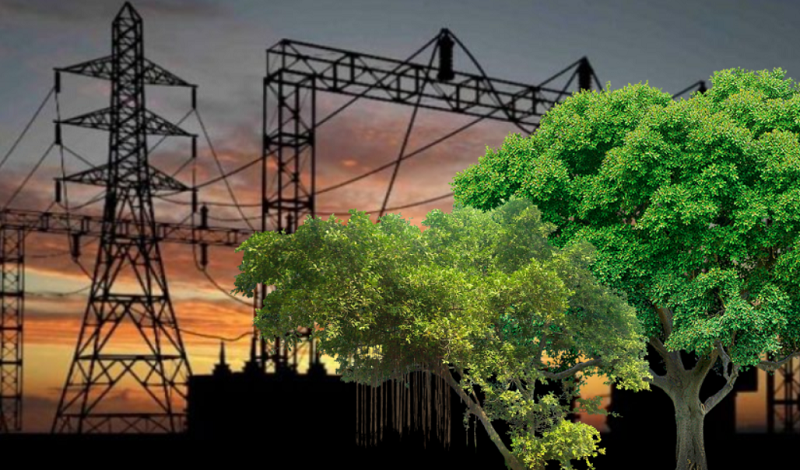 "The trees shall be of deciduous indigenous variety with a nursery age of three and a half years, and a height of at least six feet. Depending upon the soil type and topography, the DCF may consider the following types of trees for plantation," Justice Sanjeev Sachdeva said adding that the accused to report to the Deputy Conservator of Forest, who shall assign him the duty to plant 50 trees in Central Ridge Reserve Forest in the national capital.
However mentioning the type of trees in the order, the court has demanded Gular (Cluster Fig), Kadamba (Burflower Tree), Pilkhan (White Fig), Jaamun (Black Plum), Bargad (Banyan Tree), Mango, Amaltas (Golden Shower), Mahua (Butter Tree) , Putranjiva, Badh, Sagwan (Teak Wood), Safed Siris (Albizia Procera), Kala Siris, Anjeer, Kathal- Jackfruit, Palash, Arni, Bistendu, Rohida, Medshingi and more to be planted within a month.
"The officer will have to monitor and ensure upkeep of the plantation and he will file a report six weeks after the plantation with fresh photographs to show the health/status of the trees", the court said passing the order on a man's plea challenging framing of charges against him for the offence of electricity theft.
The electricity department had lodged a complaint that theft of electricity was found in the premises of the man, whereby a wire was connected directly to the public pole outside his shop.The high court set aside the trial court's order framing charges against the man and discharged him of the offence under the Electricity Act.