New Delhi, August 14: Taking a strong action after banning the Pakistani actors and singers from the Indian industry, the All India Cine Workers Association on Tuesday moved up banning Indian singer Mika Singh from the film industry for performing an event at Karachi in Pakistan.
The event in Pakistan, being organised by former Pakistani president Pervez Musharraf's close relative, Mika Singh was seen putting money above the nation amid the tensions between India and Pakistan are at the peak.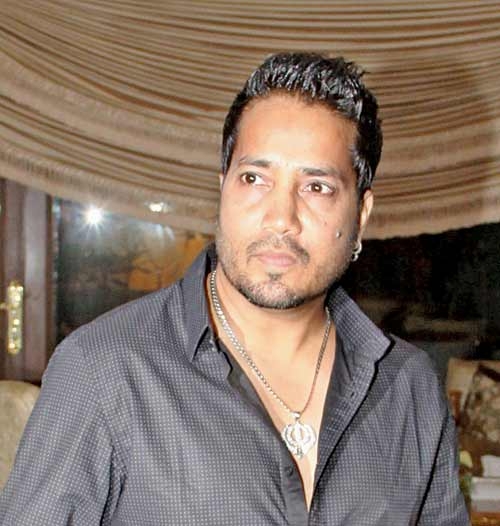 "AICWA takes a stand of boycotting all his association with movie production houses, music companies and online music content providers," AICWA President Suresh Shyamlal Gupta stated in a statement further putting an unconditional ban on the singer.
Boycotting him from all the movies and music contracts with the entertainment companies, the association said, "We will make sure that no one in India works with Mika Singh and if anyone does, they will face legal consequences in the court of law."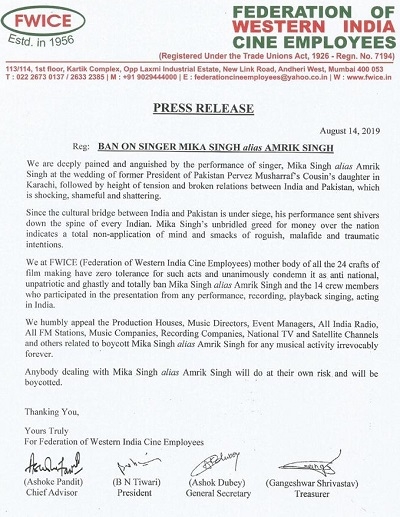 The association also sought the intervention of Information and Broadcasting ministry in the matter. Meanwhile the Federation of Western India Cine Employees backed AICWA's decision saying that this was a dejected practice by the singer.
"We are deeply pained & anguished by the performance of singer Mika Singh alias Amrik Singh at the wedding of former President of Pakistan Pervez Musharraf's cousin's daughter in Karachi, Pakistan", FWICE said in the statement.
"We at FWICE have zero tolerance for such acts and unanimously condemn it as anti-national and totally ban Mika Singh and the 14 crew members who participated in the presentation from any performance, recording, playback, singing, acting in India", it added.