Bangalore, Aug. 23
: After ambitious Chandrayaan 2, now, ISRO is busy in preparations of Gaganyaan mission, India's 1st manned space mission. ISRO is teaming up international space agencies. The Russian space agency, Roscosmos is also leagued with ISRO.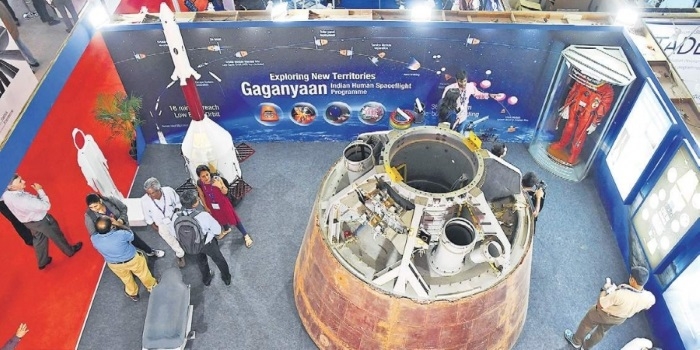 India's first attempt to send humans into space may feature the spacefarers wearing Russian spacesuits with the two national space agencies set to collaborate on the mission.
The statement released by the Russian space agency Roscosmos stated, "Russia and India are expecting to negotiate the contracts to supply windows, crew seats and spacesuits for the Indian crewed mission".
The statement also added, The sides also discussed possible Indian crewed flight carrier rocket aerodynamic tests, as well as piloted vehicle and crew rescue system.
"Glavkosmos will render to HSFC (Human Space Flight Centre) services on consulting support of selection of candidates for the Indian astronauts, providing medical examination of the candidates for access to space flight related training program and providing space flight related training for the Indian astronauts selected on the basis of the medical examination," a statement by Glavkosmos, a Roscosmos-subsidiary had said.
HFSC in Bengaluru is the ISRO department heading and co-ordinating the human space flight program.