Beijing, August 09: Refusing to interfere in the Kashmir issue, China on Friday called on India and Pakistan to resolve their disputes through dialogue and negotiation while in conversation with Pakistan FM Shah Mahmood Qureshi, who arrived in Beijing seeking it's ally's aid in the India Pakistan terrirorial problem.
"We call on Pakistan and India to resolve disputes through dialogue and negotiation and jointly uphold regional peace and stability. The pressing priority is that the relevant parties should avoid escalation of tension", China noted.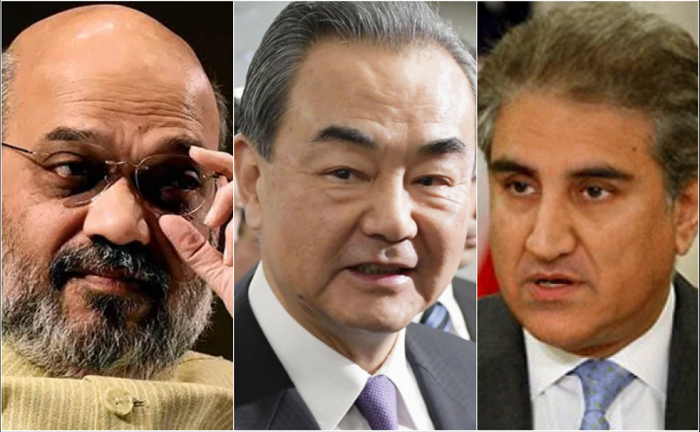 This is after India this week moved up revoking Article 370 form Jammu and Kashmir which granted special status in the Indian Constitution. China opposing the decision on Wednesday said that this move of India was illegal and unilateral, while Pakistan said that the decision undermined territorial sovereignty.
However, MEA spokesperson Raveesh Kumar responded to this in a calm standpoint saying that Kashmir issue and revoking Art 370 for that matter was an internal happening and that India never commented on the internal affairs of other countries. Further he staunchly pointed to China's comment and said that India expected similar diligent inclination from the other nations.
EAM S Jaishankar meanwhile is slated to a three-day official trip to China starting from August 11 during which he is scheduled to hold wide ranging talks with his Chinese counterpart Wang Yi.