London, September 10: British Member of Parliament rejected a second attempt by Prime Minister Boris Johnson to call an early election to break the Brexit deadlock. The MPs had earlier also voted to demand the government to publish confidential documents about Britain's readiness to leave the EU on 31 October without a divorce deal.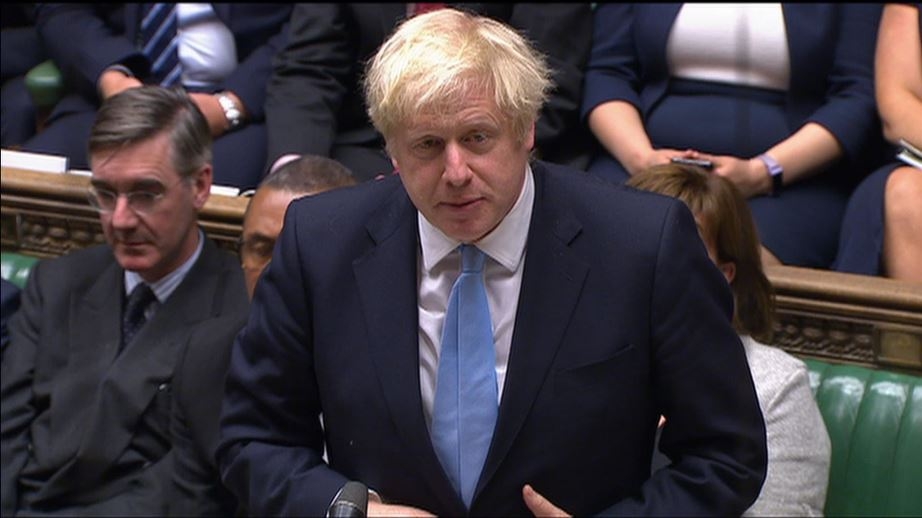 Johnson took office in July promising to deliver on the 2016 referendum vote for Brexit, even if that means leaving without exit terms agreed with Brussels. But many MPs reject a no-deal divorce and in the past few days have rushed through a law that would force Johnson to delay Brexit if he failed to strike a deal.
The last chance to get a deal to avoid a Brexit delay is at an EU summit starting on October 17. Some commentators have said Johnson may be forced to resign if he does not want to delay.
Earlier, MPs backed a bill aimed at blocking a no-deal Brexit, if the Prime Minister hadn't agreed on a plan with the EU ahead of the 31 October deadline. Both the Scottish National Party and the Liberal Democrats also criticized the Prime Minister's motion as a plot to make sure the UK left the EU without a deal.
Rejecting the government's demands for an election, opposition Labour leader Jeremy Corbyn compared it to "an offer of an apple to Snow White from the Wicked Queen... offering the poison of a no-deal."
Johnson claimed Corbyn was running scared. "I think he has become the first leader of the opposition in the democratic history of our country to refuse the invitation to an election," he said. "The obvious conclusion, I'm afraid, is he does not think he will win."
The Prime Minister, while publicly claiming not to favor an election, had hoped a new vote would break the deadlock over Brexit by returning him to power with an increased majority. But the movement suffered a heavy defeat in the House of Commons. The motion calling for the vote fell far short of the required 434 supermajorities to pass.