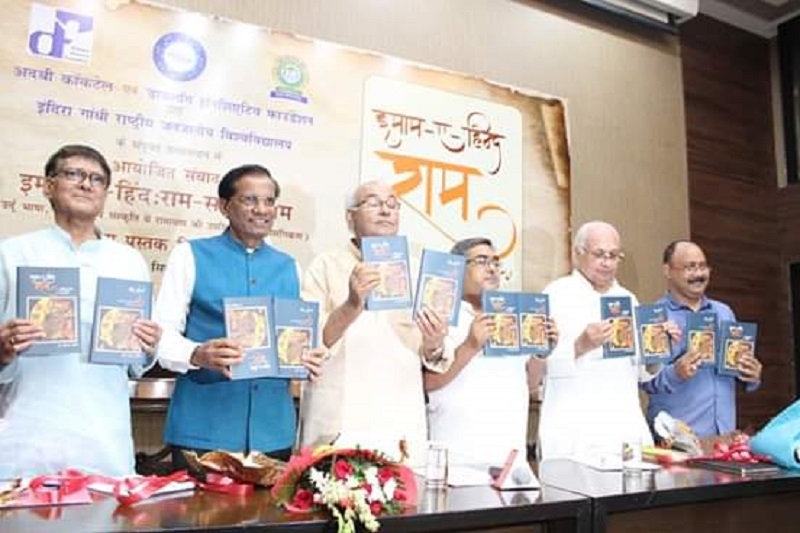 New Delhi, Sept 10: Lord Shri Ram is inseparable part of India's culture, tradition and history and he can't be taken away from the soil and soul of India, said former Union Minister and presently Governor of Kerala Arif Mohammad Khan.
Releasing a book titled "Imam-e-Hind -Ram" at a function held at Constitution Club here recently, Khan said that the presence of Sri Ram is visible in every nook and corner of India. He is the only person that belongs to each and everybody.
Asserting that Lord Sri Ram is alive in every single individual of India, Khan who locked horns with the then Prime Minister Rajiv Gandhi on the Triple Talaq issue, said "either you remember Sri Ram as an Avatar or as Maryada Purushottam, or the King of Ayodhya, Ram is the centre of devotion for millions in India and outside. Ram cannot be separated from the soil and soul of India as he is the integral part of our culture".
Khan further added that culture is not associated with faith, it is more associated with environment, climate and geographical conditions.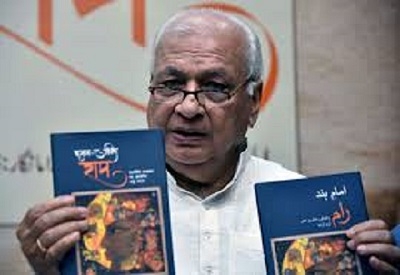 The book is written by Dr. Abdul Aleem and it was released in a program named, Imam-e-Hind Ram – Sabke Ram. Khan was present there as a chief guest.
Khan further said that Kabir's Ram was in every particle and Valmiki's Ram was a Maryada Purushottam. Both of them are tied to a chord and we should strengthen this chord. He also stressed upon cultural unity in the country.
Speaking as a special invitee, T.V Kattimani, VC of Indira Gandhi Tribal University, said that people often claim tribal aren't Hindus. He added that Ram, Sita and Lakshman are present in every tribal language and it's a proof that we are Hindus.
Dr. Mahesh Sharma, former Rajya Sabha member and a thinker in his presidential address said that it is not right to ask the religion of Ram. Ram is present in every nook and corner of India. He is in every person and he belongs to everybody. This is why attempts like Imam-e-Hind should continue, he stressed.
For the first time in the history, Imam-e-Hind, a Ramkatha in Urdu will be played on stage. Urdu Ramkatha by Adabi Cocktail and Dialogue Initiative is an initiative that's first of its kind and we don't find it in Urdu, Khan added.
Professor Bismillah, present as a critic said that Ramlila is played in 14 nations, so Dr. Aleems's Ramkatha should not only be staged in India but also in entire world.
Dr. Aleem, narrated the chapter of Bharat Milap on this occasion. Dr. Rakesh, a trustee of dialogue Initiative said that despite diversity, Ram is accepted among all castes, cultures and communities of India. Urdu couplets Imam-e-Hind by famous poet Allama Iqbal is a great example of this notion.
Atul Gangwar of Adabi Cocktail confirmed that the organization is planning to organize this play across India. Mushtaq Kak, a famous director has been assigned the task of successfully implementing the project. (Inputs from VSK Bharat)