Paris, Oct 12 :
France has appointed Christophe Penot as the Ambassador of Indo Pacific region. The post has emerged a new due to the increasing tensions in the region regarding aggressively expansionist China. Penot has been France's top most envoy to Australia, which is why he has been shouldered with the new responsibility in a first.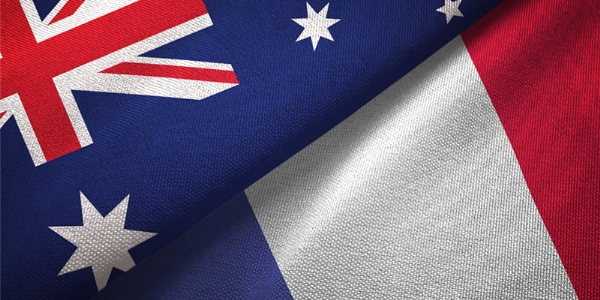 Jean - Pierre Thibault will be taking over Penot's position as an envoy to Australia since Oct 13, while Penot will be functioning the new responsibility from Paris itself. Thibault was France's Former Ambassador for Environment and had also organized the G7 summit of 2019.
International pressure is constantly rising on Beijing and France making its way into the Indo Pacific tensions will prove to be a catalyst against China in the coming time. France is not the first country to increase their presence significantly in the region. USA has created 12 new diplomatic positions in the region to keep an eye on the Indo Pacific affairs. Australia has emerged as an important place in the Indo Pacific region to strategize the Anti Chinese policies of world's dominant nations.
The recent quad meeting has been vital in the same direction, with Japan, Australia, USA and India leading to reduce the influence of dragon on the world economy. France is walking the same path but is currently not planning to interfere in the quad and is seeking for a separate Indo Pacific axis with India and Australia. The quad centres its emphasis on security matters whereas this separate tri - lateral dialogue will be more inclined towards economic matters.