Colombo, Oct 16 : Sri Lanka's financial vulnerability has brought the nation close to expansionist China. A third loan request worth Rs 700 million dollars from Sri Lanka to Beijing is on the way of negotiations. Amidst the financial crisis, Rajapaksha has preferred Beijing over IMF to emerge as a savior.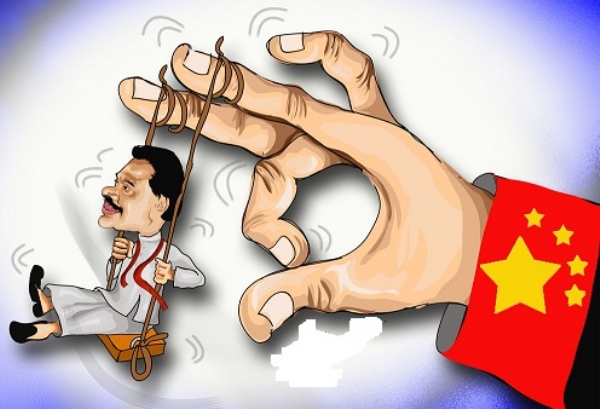 A Chinese delegation had visited Sri Lanka, early this month, headed by the Director of the Central Foreign Affairs Commission Office and former ambassador to the United States, Yang Jea-Chee. The meeting seemed to have ended on the note of economic cooperation between the two nations, since Sri Lanka is in desperate need for financial assistance to deal with the loss caused due to Covid 19. However, for doing so Sri Lankan Rajapaksa duo has opted China in spite of having an option of IMF.
Sri Lanka is currently in need of 15 billion dollars worth financial assistance, but the negotiations with China have gone up only up to 700 million dollars. This is the third loan in a row that Sri Lanka will be granted by expansionist China. Prior to the concerned loan request, China had granted a loan worth 500 million dollar to Sri Lanka to deal with the Covid 19 crisis. Sri Lanka had also requested for a loan of another 80 million dollars around May 2020, for the cause of Infrastructure development in the country. Sri Lanka's preference to China over IMF for financial support is a significant shift in the current global political scenario.
Sri Lanka is already in the debt of its lenders and to get over it, Colombo is borrowing more money to pay the debts pushing it in the debt trap of China. If the Sri Lankan policy continues to remain the same, then it won't take much time for Rajapaksha to become another puppet of Beijing in Asia, after Imran Khan.
US Foreign Secretary Mike Pompeo has planned a visit to Sri Lanka in order to communicate with Sri Lankan Prime Minister Mahinda Rajapaksha with the hope to include the island country into its plans in the Indian Ocean region considering the strategic importance of the country. The United States believes Sri Lanka could prove to be important for its Indo-Pacific strategy.