New Delhi, October 17: The national capital's air quality was recorded in the 'poor' category on Saturday morning but is likely to improve slightly due to favourable wind speed. The air pollution level in Delhi had hit an eight-month high on Thursday but reduced slightly on Friday with favourable wind speed helping in dispersion of pollutants, even as the contribution of stubble burning to Delhi's PM 2.5 concentration rose to 18 per cent.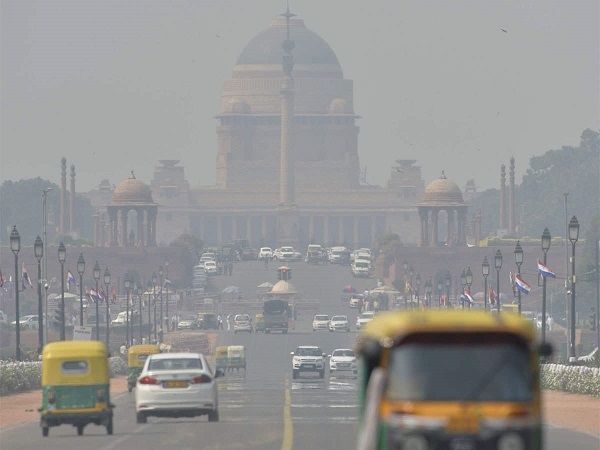 The Central Pollution Control Board (CPCB) had on Friday said meteorological conditions in Delhi have been 'extremely unfavourable' for dispersion of pollutants since September as compared to last year. PM10 concentration between September 1 and October 14 this year has been more as compared to the corresponding period last year, CPCB Member Secretary Prashant Gargava.
The average ventilation index has been 1,334 metre square per second in September and October this year as compared to 1,850 metre square per second during the corresponding period last year, the official said. With lesser area under non-basmati paddy cultivation this time, the CPCB member secretary hoped the number of stubble burning incidents will be fewer this year as compared to 2019.
With Delhi-NCR bracing for months of poor air quality, experts have warned that high levels of air pollution can aggravate the COVID-19 situation. Severe air pollution in Delhi is a year-round problem, which can be attributed to unfavourable meteorological conditions, farm fires in neighbouring regions and local sources of pollution.
According to an analysis by the Council on Energy, Environment and Water, a Delhi-based think tank, transportation contributes the most -- 18 to 39 per cent -- to Delhi's air pollution. Road dust is the second largest source of air pollution in the city (18 to 38 per cent), followed by industries (2 to 29 per cent), thermal power plants (3 to 11 per cent) and construction (8 per cent).