New Delhi, October 21: In spite of the Covid-19 pandemic and subsequent lockdown across the country that had adversely affected the enrolments during the first quarter, the provisional data published by the EPFO revealed that the subscriber base of EPFO had increased by around 20 lakh during the first five months of Financial Year 2021.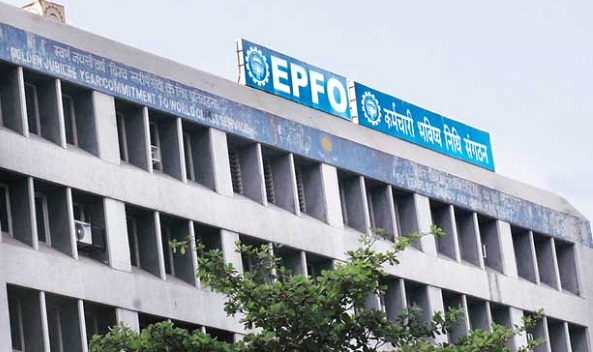 "However, the provisional payroll figures for the month of July and August 2020 are indicative of the slow dissipation of the negative impact of the COVID-19 pandemic outbreak and gradual recovery to pre-Covid levels", the statement in relation read. During July around 7.49 lakh net new subscribers were added which is approximately 64 per cent of the net additions made during the corresponding month of previous year.
Switching jobs, around 5.81 lakh members had exited and then rejoined EPFO during August 2020. Age-wise analysis indicates that during August, the maximum numbers of new additions were from the 22-25 years age bracket followed by 18-21 age bracket. The 18-25 age-group members can be considered as first time employees in the work force and have shown strong revival by contributing almost 51 per cent of the new subscribers.
Across the States, comparison of payroll figures reveals that the States of Maharashtra, Tamil Nadu, Gujarat, Karnataka and Haryana remain at the forefront of the enrollment recovery cycle adding approximately 57 per cent of the total 21.40 lakh net new subscribers added during the months of June, July and August 2020 combined.
EPFO is country's principal organization responsible for offering social security benefits to the organized and semi-organized sector workforce and thereby touching millions of lives. It offers its members a myriad number of services, including provident fund, insurance and pension not only to its members but also to their families. The payroll data is provisional since updating of employee records is a continuous process and accordingly gets updated on a month on month basis.