Raipur, Oct 5 :
Maoist Commander
Modiyam Vijja, who is accused of killing Bastar masses on a spree recently, has been shot dead by his own deputy commander Dinesh Modiyam. Vijja had initiated mindless blood shed in the region leading to consequences to face for all the Naxalites. This had resulted into discontent between Vijja nad his subordinates, which is why Vijja may have been shot is the primary assumption of Bastar police.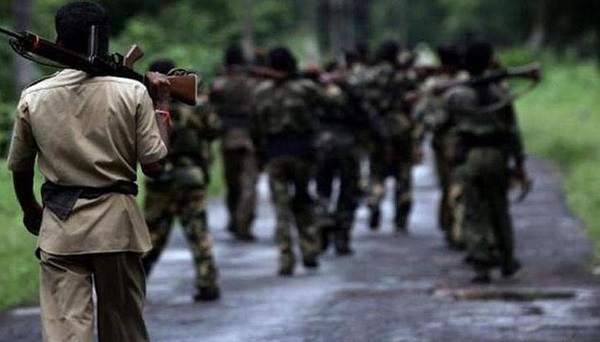 Modiyam Vijja was the Maoist Gangaloor Area Committee Commander and a Divisional Committee member. He had blundered killing of several Bastarites, estimated to be around 17, including four policemen. On Oct 1, two villagers from two villages of Bijapur district, including one former Deputy Sarpanch, were killed by Maoists on suspicion that they were police informers. These incidents had not only possessed serious threats on locals but also put Vijja on immediate radar of the Bastar police which was dicey for the Maoists.
According to the information provided by intelligence, these mindless acts of Vijja had created discontent between him and his subordinates and a heated dispute was ongoing since last 15 days. To this, the incident when Vijja's order to Dinesh went unattended acted as a catalyst. The dispute escalated further ending up with the murder of Modiyam Vijja by his own subordinate Dinesh.
While talking about the incident, the Bastar Inspector General Sunderaj P mentioned the murder of Maoist Commander Modiyam Vijji to be an outcome of an 'unusual internal conflict'and restated his prior statement that this is the 'the beginning of the end of Maoists.' The official police statement says, "Under pressure, Maoists are struggling for their supremacy and to satisfy a senior commander, the lower cadets are killing locals and causing disruption in the region. Vijja's murder is a loud evidence of the same."
Vijja's body has been handed over to his family in Mankeli village of Bijapur and also has been cremated.