New Delhi, October 09: Slamming the Congress for allegedly targeting the media, IB Minister Prakash Javadekar on Thursday said, trampling on media freedom will not be tolerated by the people of India as after the Mumbai Police arrested four persons in a Television Rating Points (TRP) manipulation racket and alleged that a national channel was also involved in it.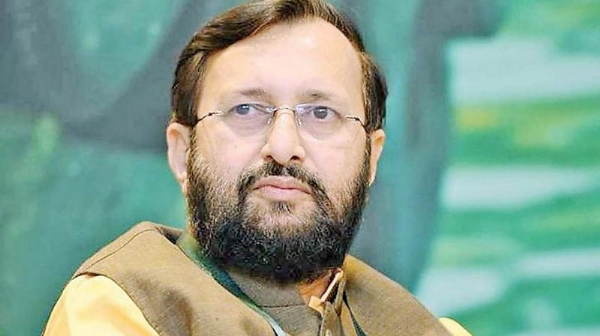 Javadekar said that free press is a defining feature of India's democracy and a cherished ideal of the Constitution. Taking microblogging site Jhit congress saying said, "Free press is a defining feature of our democracy and a cherished ideal of the Constitution. Trampling on media freedom will not be tolerated by the people of India."
"Targeting of the media by #Congress and its allies is against all principles of democracy and is unacceptable," he added.
It all started after Mumbai police arrested two persons, owners of two Marathi channels, for manipulating viewership ratings. It has tightened the noose around Hansa, an agency associated with the Broadcast Audience Research Council (BARC), which calculates the TRP. Hansa, which has been responsible for the maintenance of over 3000 parameters across the country, including around 2000 in Mumbai, has allegedly been tampering with the TRP.
During the press conference, Mumbai Police Commissioner Param Bir Singh said that ratings by BARC, an organisation under the Ministry of Information and Broadcast (I&B), had been manipulated. They also added that Hansa has misused the data, adding that sample houses, where barometers had been installed to monitor ratings, were paid to watch certain TV channels. Moreover, He also took Private news channels name saying it is also involved in the TRP racket and those responsible will be arrested, be it a director, promoter, or any other employee of the channel.
TRP stands for Television Rating Poing which is used to judge which TV programs are viewed the most and also indicates the viewers'' choice and popularity of a particular channel.
This has come after 2 days after Javadekar slammed the media for TRP based journalism saying, "We believe in self-regulation and freedom of the media. But the media needs to re-think TRPs. There should be a better way to monitor popularity. Responsible journalism should not suffer due to the pressure of TRP."