-Anjali Ankad
Post office. In a world dominated by text messages, memes, and emojis, it is that's a far-fetched term to hear about these days. Maybe it brings over a nostalgic feeling in some of us. Though there are red letterboxes, it might not hold any importance in our lives today. Now it only holds importance for things like identity verification and postage stamps required for bureaucratic work.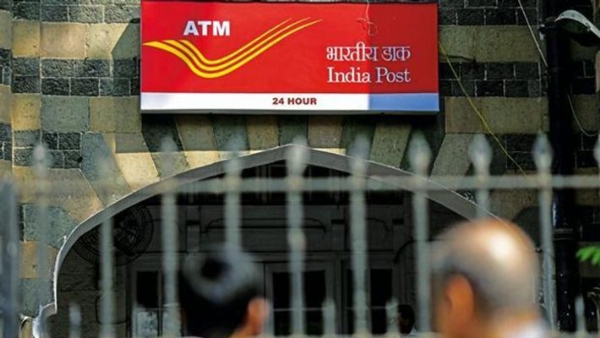 However, today it is the World Post Day that is celebrated every year on October 9. The purpose is to create awareness of the role of the postal sector in our everyday lives and its important contribution to the socio-economic development of several countries. October 9 was declared World Post Day by the UPU (Universal Postal Union) Congress held in Tokyo, Japan in 1969 and has since been celebrated worldwide on this date. Many countries also use this day to introduce or promote new postal products and services, including India.
Did you know that India has the largest postal network in the world? So, on World Post Day, here are some interesting facts on the Indian postal service that you would like to know.
1) World's first airmail flight took place in India in the year 1911. On February 18, 1911, French pilot Henri Pequet (1888-1974) carried the first official mail flown by airplane. The flight occurred in India. Pequet carried a sack with about 6,000 cards and letters on his Humber biplane. The plane flew a distance of five miles, from an Allahabad polo field, over the Yamuna River, to Naini. All mail received a special cancel depicting an airplane, mountains, and "First Aerial Post, 1911, U. P. Exhibition Allahabad."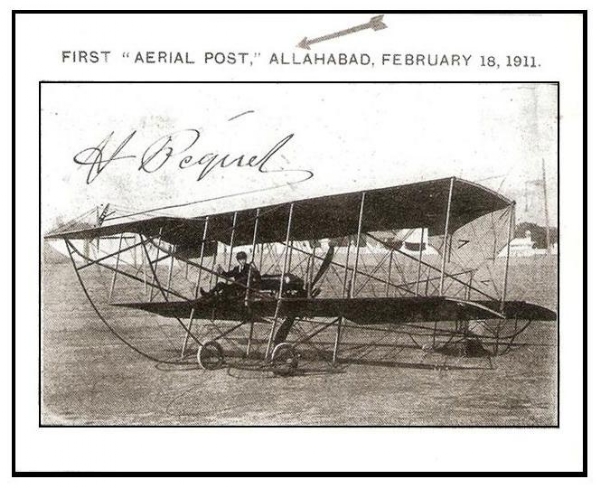 2) Not at all like other real government bureaus of India, the Department of Posts doesn't have a different service characterized for itself. All its working goes under the Ministry of Communication and Information Technology.
3) Postage stamps were first used in India in 1852 in Scinde district (also known as Scinde Dawk) by Sir Bartle Frere, the British East India Company's administrator of the Province of Sind. Chandragupta Maurya was the First Indian Emperor to be delineated on a postal stamp during the pre-independence era.
4) Post the independence, India's first postal stamp was issued on November 21, 1947. Independent India's first postal stamp depicted the national flag. Mahatma Gandhi was the first person whose picture was depicted on free India's stamp (1948).
5) World's highest post office station is located in India. Situated at an altitude of around 15,500 feet above sea level, it serves the 150-odd villagers of Hikkim. Opened in 1983, the Hikkim post office is also home to its postmaster, and it remains closed for six months of the year as the winter snow blankets the valley. In the six months that it runs, two mail delivery runners connect Hikkim to Kaza, making the journey every morning.
6) At an international competition for the most colorful stamps in 1894, Cochin stamps were placed second that had all the important kings of the State at that time. Regarding such stamps, Mr. Ramesh Kumar, president, Goa Philately and Numismatics Society recently won the silver medal for his exhibit on Cochin State Postal History at the PCI National Stamp Show — INPEX 2019 — held in Mumbai in December.
7) Did you know that all Postal Index Number (PIN's) beginning with 9 are implied for Indian Army Post Offices.
8) Amid the beautiful houseboats and shikaras, floats a most unexpected government center – a post office in Srinagar. was introduced in August 2011 in Dal Lake. The "Floating Post Office, Dal Lake" regarded as to be the only such in the world is built on an intricately carved maroon houseboat, now moored on the western edge of the Dal Lake.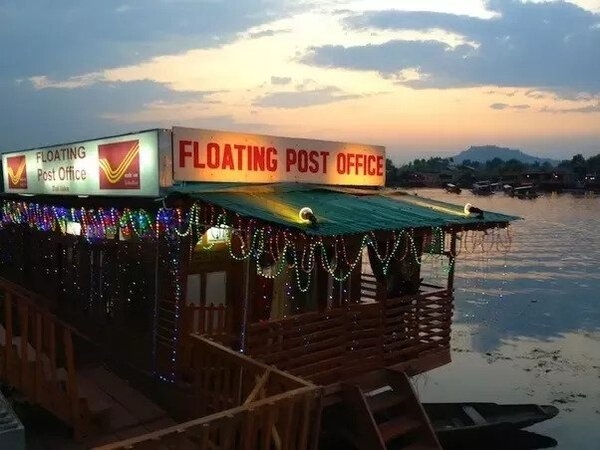 9) There was once an Indian post office named, Dakshin Gangotri PO, that was situated in Antarctica. It was the principal Indian Post office being set up outside the Indian Territory in the year 1983 during the third Indian expedition to Antarctica. It was located at Dakshin Gangotri, which was the first scientific base station of India situated in Antarctica. 10,000 letters were posted and canceled in this post office in total in the first year of its establishment.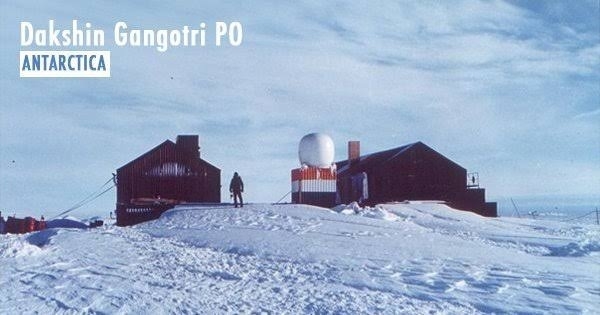 10) There is also an all-woman post office. It is the first all-women employee's post office of India at Shastri Bhawan in New Delhi.
11) Info about Indian post service - There is an aggregate of 19,101 PIN CODES in India and 1,54,725 Post Offices Across India. Indian Postal Department has a sub-office called RLO – Returned Letter Office where all letters which are undelivered or come back to the sender are being brought. The conveyance of a letter you have posted can be ceased under an administration of the Indian Postal Department called Recall of Postal Article. Indian Post Office Employees more than 4.5 Lac individuals crosswise over India.