New Delhi, Nov 21 : Ministry of Housing and Urban Affairs has launched the Safaimitra Suraksha Challenge across 243 cities to prevent Hazardous Sewer Cleaning. The challenge stresses on the fact that safety and dignity of sanitation workers is the core of Swachh Bharat Mission.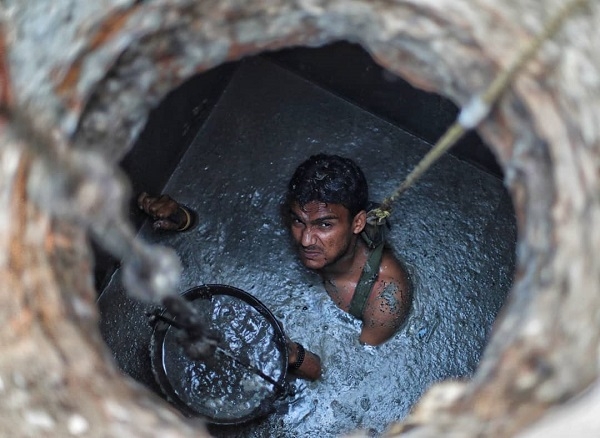 The Challenge was launched on Nov 19, on the occasion of World Toilet Day. It was launched to ensure that no life of septic tank or sewer cleaner is lost during cleaning. The results of the challenge are to be announced on independence day, next year. The challenge aims to promote mechanized cleaning. The prizes to the participating cities are to be awarded in three sub categories; cities with population more than 10 lakhs, cities with population 3-10 lakhs and cities with population less than 3 lakhs.
Manual Scavenging has been prohibited in India according to Ministry of Social Justice. The Supreme Court of India, in 2014, made it mandatory to provide Rs 10 lakhs as compensation to the families of those who have died during sewerage works.
In order to the strengthen the social position of the families of manual scavengers and regarding their health, the Central government is currently demolishing insanitary latrines. The insanitary latrines are being converted into sanitary latrines. Also, it provides rehabilitation package to the manual scavengers. It includes access to education for children of former manual scavengers, alternate livelihood and other skill development programmes.