The nation celebrates November 7 as the birth anniversary of Chandrasekhara Venkata Raman, popularly known as CV Raman. He was one of the greatest Indian physicists who made groundbreaking works in the field of light scattering, the country has ever witnessed. With his student K. S. Krishnan, he discovered that when light traverses a transparent material, some of the deflected light change wavelength and amplitude. This phenomenon was a new type of scattering of light and was subsequently known as the Raman effect (Raman scattering).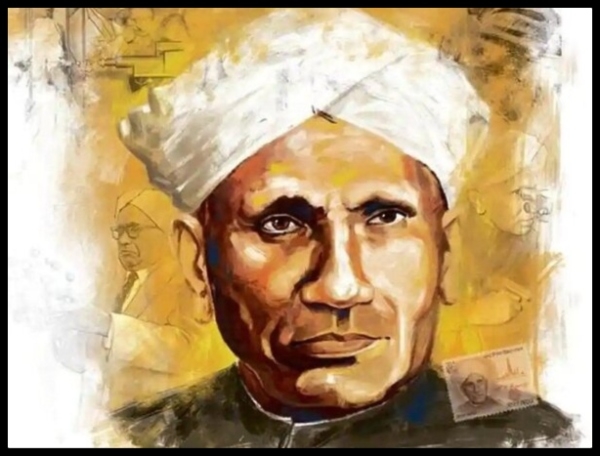 It took merely Rs.200 to make this discovery but now millions of rupees. This was a major breakthrough in the science field. Within six months of Raman's discovery of Raman Effect in February 1928, the term "Raman Effect" was coined in Germany by scientists Pringsheim and Rosen. It led him in chances of winning the Nobel Prize for Physics but they had to wait for it. Raman's work was expected to win the Nobel Prize in Physics in 1928 and the next year but didn't until 1930. However, finally, his name was registered for winning the 1930 Nobel Prize in Physics. He was the first Asian person to receive a Nobel Prize in any branch of science.
Being a historic moment for him as well as for India, in 1930, anticipating the Nobel Prize, CV Raman bought two tickets to Stockholm for him and other for his wife, as early as September, 3 months early. His conviction was not misplaced and was decorated with the Nobel Prize for Physics that year for his path-breaking work. However, when he in that crowded hall to get his Nobel Prize, something else happened that completely changed his mindest about his country.
"When the Nobel award was announced I saw it as a personal triumph, an achievement for me and my collaborators - a recognition for a very remarkable discovery, for reaching the goal I had pursued for 7 years. But when I sat in that crowded hall and I saw the sea of western faces surrounding me, and I the only Indian, in my turban and closed coat, it dawned on me that I was really representing my people and my country. I felt truly humbled when I received the Prize from King Gustav; it was a moment of great emotion but I could restrain myself. Then I turned around and saw the British Union Jack under which I had been sitting and it was then that I realized that poor country, India, did not even have a flag of her own - and it was this triggered off my complete breakdown".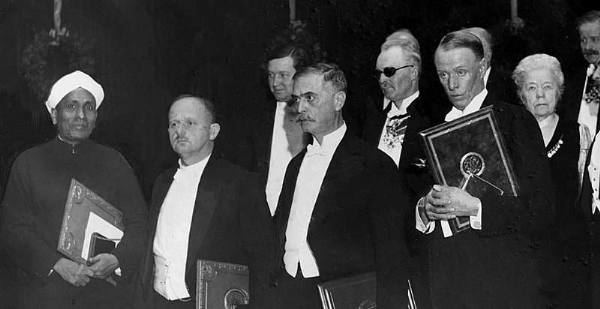 When the University of Cambridge offered him a Professor's job, he rejected it and moved to the Indian Institute of Science in Bangalore in 1933 to become its first Indian Director. At that time, when WWII broke out, Vikram Sarabhai, pursuing his studies at Cambridge returned to India to work with CV Raman at IISc, where he also met Homi J Bhabha. Three of them had almost worked in IISc to bring out path-breaking works.
Later, in 1954, the Government of India honored him with the first Bharat Ratna (along with politician C. Rajagopalachari and philosopher Sarvepalli Radhakrishnan), its highest civilian award. He later smashed the medallion in protest against Prime Minister Jawaharlal Nehru's policies on scientific research.
Unlike others, C V Raman is also remembered on the anniversary of his great scientific breakthrough. It is for this the Government of India had declared 28 February as National Science Day in 1986. We need to remind ourselves here of the apathy faced by the legacy of our eminent scientists who had strived for promoting science for the economic and social well-being of all sections of people in the country.