There's a good news for India.. and yes, it is evidently about the Covid-19 virus. India has been witnessing a declining trend in new cases and deaths in the last three weeks and the pandemic has stabilized in most of the states. After recording a peak of about 90,000-95000 cases in September, the country is observing less than 50,000 new cases in the last 24 hours, the average of daily new cases has declined to 46,000 cases, whereas the daily new recoveries have exceeded 54,000.
As many as 7,603,121 people have recuperated from the deadly virus, taking the recovery rate to about 92 percent. India, finally, is successful to contain the spread of the virus and in turn to all the restrictions. We can finally take off our masks and breathe the oxygen and we didn't need to follow the Covid rules. If you are thinking all about this, then you might be wrong. It is not that simple as it seems. But why we are recoding fewer cases. Then why we can't do such things?
Just like India when other countries also recorded decline cases of infected cases, they assumed that they will be successful to contain the virus. Many countries across the world lifted their lockdown restrictions and began to unlock the process. However, things changed in September when some countries recorded new cases, and things got worsen as they reported 20 to 30 thousand new cases in a day! This sudden spike has forced countries to re-implemented lockdowns in the countries including the UK, France, Ireland, Belgium, and Germany. They had lifted the lockdown restrictions but now again announced lockdown to prevent the spread of the virus.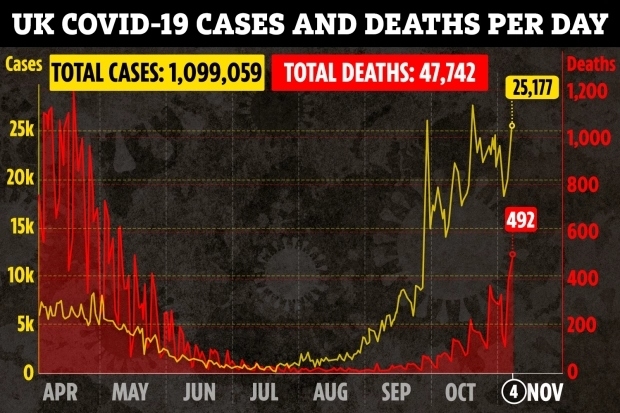 As per the World Health Organisation, Europe is reporting more than 1.3 million new cases and is under threat of further spikes in COVID cases. European nations recorded a 22 percent increase in new cases and a 46 percent rise in deaths from covid-19 in the week up to 3 November. Coronavirus cases in England rose by 137,180 in the week up to 28 October, an increase of 8 percent compared to the previous week. The United Kingdom had been reporting 3000-4000 daily cases in mid-September, which has now reached around 20000 daily cases. But why they are facing a second wave? Why they witnessed an unexpected spike in cases? What is the reason behind the second wave? The reason is winter is coming.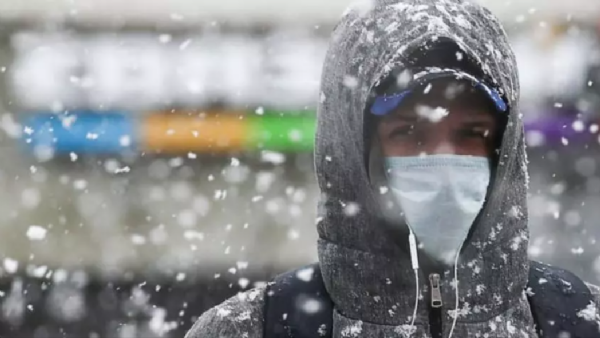 Most respiratory illnesses like SARS, influenza, etc show a seasonal variation, with cases spiking in winter months. Viruses tend to survive longer in a cold and dry climate. Cold weather and humidity are favorable for the spread of the disease. Respiratory symptoms, which are one of the main symptoms of Covid-19, are known to worsen in winter.
In a nutshell, SARS-CoV-2 will be more able to survive and spread this winter due to lower temperatures, combined with reduced humidity and drier conditions inside your breathing passages (respiratory tract). As the weather gets colder, the air gets drier and retains less humidity. Furthermore, this low humidity promotes the evaporation of viral particles and aerosol formations, which can increase the airborne spread of disease. The virus is particularly persistent, remaining "infectious from several minutes to longer than a day in various environments. Adding to this winters also depletes Vitamin D levels which cases decreasing immunity, making us more susceptible to infections, including Covid-19.
This year this is going to more fatal in India. According to the India Meteorological Department (IMD) Director General Mrutunjay Mohapatra, Winter could be colder this season due to the prevailing La Nina conditions. The El Nino and La Nina conditions play a dominant role if you consider the large scale factor for the occurrence of cold wave conditions. And this can be fatal to India. But can we expect a 'second wave' of infections?
This is a paradox. Currently we cant say it. India is in a somewhat better position now but the country still has a long way to go because 90 percent of the people are still susceptible to coronavirus infections. The effect of winters on Covid surge is yet to be seen, however wearing a proper mask, following hand hygiene and social distancing are the mainstay to prevent Covid-19 infection till the vaccine arrives. At the same time ramping up the testing for coronavirus, following social distancing rules strictly, and practicing respiratory and hand hygiene measures without any lackadaisical approach will also be crucial during the winter months. So, if follow the rule and take the precaution as we did it in April month, then maybe we can control the second wave.