""I don't believe in taking the right decisions, I take decisions and then make them right." Ratan Tata"
Ratan Tata, arguably one of India's most loved industrialists, turns 83 today. He is one of the most successful businessmen in the country. The one thing that differentiates Ratan Tata from other industrialists is not only his principles but also gives top priority to kindness and empathy while doing business.
As mentioned above, he is also known for his philanthropic endeavors. He has made a major contribution in the areas of education, medicine, and rural development. Over 65% of his shares are invested in charitable trusts. He is a man of simplicity and a true legend of our generation. His work ethics and dedication make him one a generation type of leader. He has taught many valuable lessons of life. He believed that whatever the situation could be, you can change it with your dedication and your hard work and for that first, you should believe yourself.
Having said that, there is the untold story of sweet revenge that Tata took from Ford-
Very few people know that Tata who is currently the owner of the worlds top two luxury brands has once tried to sold his company in 1999 to Ford.
This goes way back to the year 1998 when Tata Motors launched its first passenger vehicle INDICA intending to enter the passenger car market. However just after the launch, Tata Indica was totally failure in the market and as a result, it was a major failure in his life that put a lot of burden on Tata.
The poor response to its maiden hatchback Indica had driven Tata Motors to sell the struggling passenger vehicle business, within a year of its debut in 1998, to Ford Motor after Ford officials voiced their interest after a trip to Tata's Bombay Headquarters.
Seeking help, Ratan Tata, with his team in tow, traveled to Detroit to sell off their fledgling passenger car business to Ford, who had feigned interest. Ratan Tata along with his team went to Detroit where the headquarters of Ford was situated. During the meeting, Ford Officials humiliated Ratan Tata saying, 'You do not know anything, why did you start the passenger car division at all?' continuing to insult him they said, "Tata should not dream on the passenger car manufacture business as they didn't deserve that."
Ratan Tata left the room without finalizing the deal, and flew back to New York with his team that very evening, before flying back to India. He had left the room but did not forget the humiliation.
After coming to Mumbai, he involved himself in passenger vehicle divisions and started focusing on making the most indigenous Indian passenger car. Initially, it was criticized by auto analysts, however, its excellent fuel economy, powerful engine, and aggressive marketing strategy made it one of the best-selling cars in the history of the Indian automobile industry. A newer version of the car, named Indica V2, was a major improvement over the previous version and quickly became a mass favorite. He turned around the whole division from nowhere to everywhere in a few years.
" TAKE THE STONES PEOPLE THROW AT YOU AND USE THEM TO BUILD A MONUMENT " – RATAN TATA
Nine years after the 'humiliating' meeting, when Ford, reeling in bankruptcy due to the global meltdown Tata turned the table 360 degrees and took the sweet revenge from Ford by taking over the auto company's iconic Jaguar and Land-Rover brands for $2.3 billion.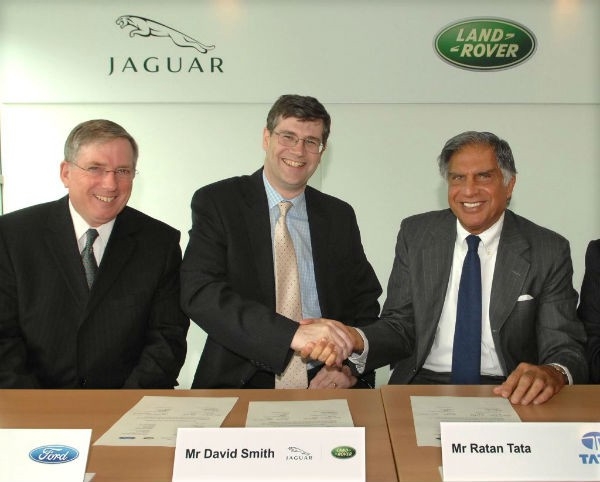 So this way story ended in perfect Bollywood style with perfect revenge. Today Jaguar Land Rover, after making a dramatic turnaround, is the mainstay of Tata Motors' finances, apart from its traditionally successful commercial vehicle division.
He showed the world that if a person is determined and focused on his aim, he'll achieve this. You just need to unleash yourself and think bigger. He took the decision and made it right!
- Shivani Shinde