National Science Day 2020: 'Science for all and all for science' is what the world believes and it is true to all possible extents of life. No one living on this planet today can imagine its being without science. To add a paradox here, the good thing about science is that its true whether or not you believe in it!
In the history os science, it is often found that the study of some natural phenomenon has led to become the starting point in the development of a new branch of knowledge. So is the importance of the day today. National Science Day is celebrated in India on 28 February each year to mark the discovery of the Raman effect by Indian physicist C. V. Raman on 28 February 1928.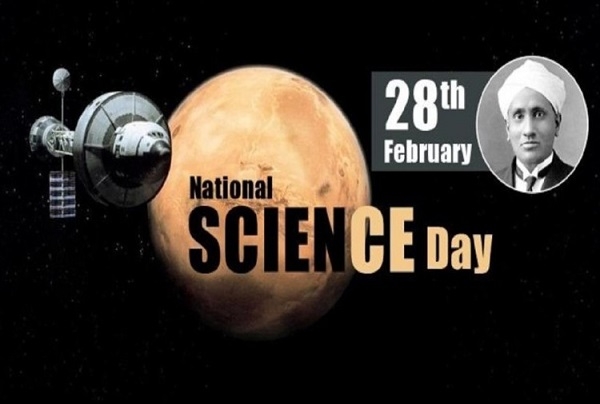 1928 was the great year in India when an invention in the field of Indian science was recognised by the world. Raman was a Tamil Brahmin and first one in the science, who had researched such invention in India. Raman scattering or the Raman effect is the inelastic scattering of photons by matter, meaning that there is an exchange of energy and a change in the light's direction. To commemorate and honor this discovery always in the future, the 28th of February was asked to the Indian Government to designate as a National Science Day by the National Council for Science and Technology Communication (NCSTC) in the year 1986.
Sir Chandrasekhara Venkata Raman had worked from 1907 to 1933 at the Indian Association for the Cultivation of Science, Kolkata, West Bengal in India during which he had researched on many topics of the Physics from which the Raman Effect (effect on scattering of light when passing through different materials) became his great success and discovery which has been marked in the Indian history. For his big invention, he was honored through the various Indian awards including the Nobel Prize in the year 1930.
The day is celebrated as one of the main science festivals in India every year during which students of the schools and colleges demonstrate various science projects, as well as national and state science institutions, to demonstrate their latest researches. The celebration also includes public speech, radio-TV talk shows, exhibitions of science movie, science exhibition based on themes and concepts, watching the night sky, live projects and researches demonstration, debates, quiz competitions, lectures, science models exhibitions and many more activities.
While there are unique themes set every year to celebrate this day, 2020 looks forward to celebrate 'Women in Science'. Let's salute the talent and tenacity of our scientists as their innovative zeal and pioneering research has helped India and the world. May Indian science continue to thrive and may our young minds develop even greater curiosity towards science!