-Siddhi Somani
Coughing.. sneezing? Or you think its Corona? Should you call a doctor? How does COVID-19 spread? Symptoms? Well, well, calm down.. nothing to panic! H
ere's a detailed list for recognizing day by day symptoms of Coronavirus as revealed by the Ministry of Health, India.
Up in the second week of the corona virus outbreak that is slowly spreading in India, the number of infected here stands at 172 including 3 deaths, further shaking the mass boots. Catering to queries like is it rapidly rolling out in India? Is there any booster shot availabe? and more alike, it seems that people are not at all familiar to the actual symptoms that may cause corona.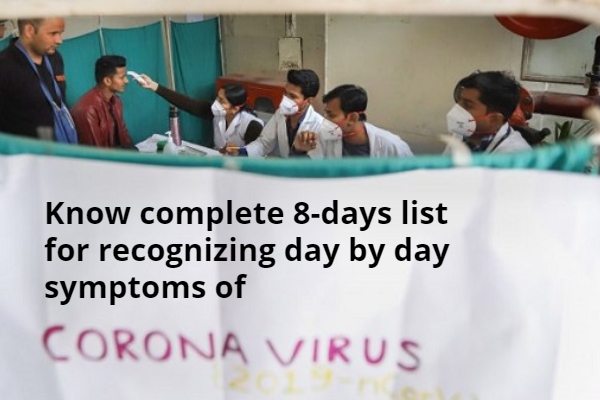 The health officials across are working to track and contain the growing epidemic and the Centers for Disease Control and Prevention expects widespread transmission of COVID-19 in India. While the emergency warning signs for the epidemic are difficulty in breathing, chest pain, bluish lips, face, here is a detailed list for recognizing day by day symptoms of Coronavirus as revealed by the Ministry of Health, India :
(
COVID-19 symptoms)
Day 1-3
The symptoms noted will be similar to normal cold and flu and patients feel a bit feverish.
They will experience mild throat pain or no throat pain at all.
People with the weakest immunity may experience diarrhea or nausea.
Patients are still able to eat and drink normally.
The throat pain of infected person increases in intensity
Voice of the patient become sore.
Body temperature is around 36.5 degree centigrade
Patients may experience disturbance while eating or drinking
Other symptoms on day 4 are mild headaches and mild diarrhea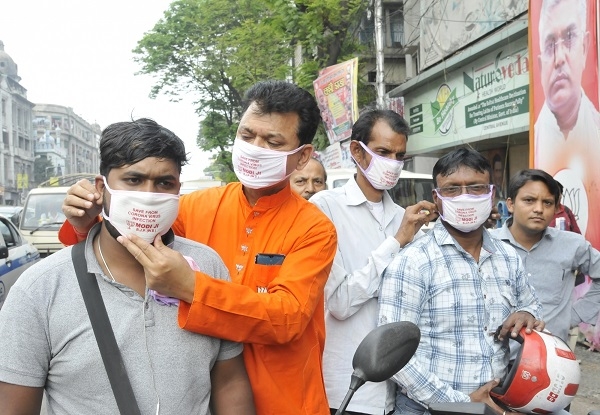 On the fifth day of infection, things start to get a bit messy
The intensity of the extant throat pain increases
Patients also start feeling pain while eating or drinking something
Soreness of voice increases
Body pain and weekness all over the body with joint pains
Fever, still mild at around 37 centigrade
Dry cough with painful throat
Throat pain in eating, swallowing or talking
Patient feels exhausted and severe nausea
Occasionally, the patient faces difficulty in breathing
The pain from joints reaches to fingers
The intensity of diarrhea and vomiting increases
Day 7
Body temperature to around 38 centigrade
Excessive coughing with sputum
Body pain, headache, diarrhea and vomiting worsens
Day 8
Severe difficulty in breathing followed by heavy chest
Coughing, headaches and joint pain increases
Body temperature to around 38 centigrade
It is on the Day 9 and onwards that all of the above mentioned symptoms get worse. People with these probable symptoms need to immediately visit the care centre and opt for quarantine or isolation in a bid to prevent further containment of COVID-19.
The spread of the virus outside China is worrying but not an unexpected development. The WHO has declared the outbreak to be a public health emergency of international concern. However, viruses that spread easily tend to have a milder impact. So, nothing to be afraid of! Happy Life, Healthy life!