Kolkata, May 1: The former Indian footballer Subimal Chuni Goswami, who directed the national football team to the 1962 Asian Games gold passed away at 82 on Thursday in Kolkata after fighting a prolonged illness.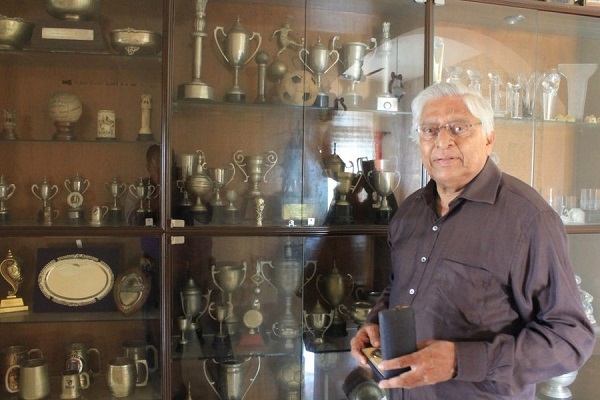 The iconic sportsperson was the most successful Indian football captain ever and under his captaincy, India won the gold medal in 1962 Asian Games when ensured a historic victory against the mighty South Korea 2-1 in the final to lead India to a second gold medal in Asian Games history. He also assisted the team to became runners-up in the 1964 Asian Cup, and narrowly lost to what was then Burma in Merdeka football six months later.
Making his international debut at the age of 18 years old during the team's 1-0 victory over the Chinese Olympic team, he went on to play for India in 50 international matches including in Olympics, Asian Games, Asia Cup, and Merdeka Cup. He even played in 30 FIFA "A" international matches having scored 9 times for the team.
During his initial stages of career, he got numerous offers throughout his club career from other clubs including one from the popular international club Tottenham Hotspur. However, in his career, he stuck to play only for Mohun Bagan, a professional football club based in West Bengal.
Goswami who also played first-class cricket represented Bengal in 46 first-class games between 1962 and 1973 and guided the regional team to the final of Ranji Trophy in 1971-72.
For his amazing contributions in the Indian football during his playing career as well as after retirement, he has won several national awards. Major Awards include:
1962 Best Striker of Asia Award


1963 Arjuna award


1983 Padma Shri award


2005 Mohun Bagan Ratna