The Group of Seven (G7) countries have escalated their long simmering techno-economic feud with China and its allies. They are prudently exercising strategies based on their suspicion about the latter's deliberate miscommunication during the early stages of the COVID-19 pandemic. They have persuaded their multi-national companies to bring back manufacturing facilities home from China or shift to other friendly countries. Doing so, the G7 intends to reinvigorate domestic employment figures, boost consumption, and nourish the recessionary national economies weakened by the pandemic. The G7 is also contemplating to build a power grouping of democratic nations including South Korea, Australia and India with whom it can share fifth-generation (5G) telecom technology markets. None of these developments can be deemed as reactionary moves.
China's manufacturing prowess and its hegemonic ambitions were well known, but its ability to develop I4.0 technologies and sway global technology standards in its favour has triggered a startling alarm in advanced manufacturing and innovation-driven countries around the world. The alarm buzzed very loudly in 2016 when China's Huawei got its 'polar code' mathematical protocol approved over US-based Qualcomm's 'low-density parity check' on the Third Generation Partnership Project (an international body for information-communication technology industry standards). China's success in eliciting this surprise escalated its Cold War with the US. Since then, these two countries and their allies have made technology standards a battlefield.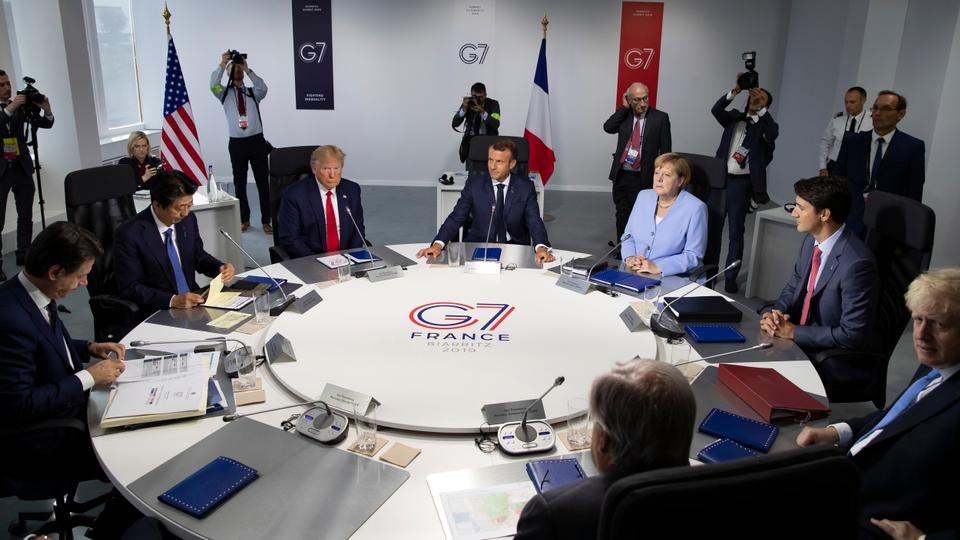 Technology standards are globally accepted technology systems and protocols that assist interconnections, functions, and operations based on which several technology applications are invented and upgraded on timely basis. They are approved by international technology standard bodies via democratic processes where member countries can submit the designs and protocols of new technologies and the most technically and economically viable of them is approved for global utilization. Simply put, technology standards are critical bridges between an invention and its evolution towards the manufacturing stage. Countries that can develop these technologies and get them approved on global bodies ultimately earn the most techno-economic dividends from it. China's techno-economic growth would have been an inspirational story had it been a follower of rules based global order. But, Huawei and other Chinese technology companies are the People's Liberation Army's nom de guerre and are entities furthering the Communist Party of China's hegemonic aspirations. Their competence over I4.0 technologies, ability to influence global technology standards bodies, using competitive pricing tactics for dominating the global market, and ultimately use I4.0 technologies to attain their global geopolitical ambitions, are a cause of immense distress not only to the G7 but to the rules-based world order including India.
India can join the proposed G7+3 technology grouping since it can benefit from it geopolitically in the short run. However, this speedy gratification should be attuned with the nation's metastrategic needs, befitting of its growing stature and heft on the planet.
The Government of India, in the recent past, had plans to use Make in India as a contrivance to reach the 5 trillion dollar economy by 2024. Make in India was aimed at inviting overseas companies owning I4.0 standards and intellectual property to manufacture in India. Thereafter, it had set time-bound decadal targets, aiming to evolve into a global high-technology manufacturing hub, followed by a high-technology self-reliance drive, and eventually evolving into a knowledge superpower by 2050. These plans have been altered by the COVID-19 caused global economic disruption. The disruption has lowered global confidence about China and has in a quick succession placed India on a geopolitically advantageous position. However, India is expressing prudence in acknowledging that Make in India may not help it fully exploit this advantageous position and it must at once fast-forward its economy on the next-stage of self-reliance. This prudence was explicated by Prime Minister Narendra Modi in his public pronouncement of Aatmanirbhar Bharat.
India should recognize that replicating innovations and lowering import-dependency by increasing domestic manufacturing are low-hanging fruits of Atmanirbhar Bharat. Neither Make in India nor the low hanging fruits of Atmanirbhar Bharat can make India a consequential player in the hotly-contested and pandemic-ridden cusp of Fourth Industrial Age, which will pan out in this new decade of 2020s. Despite the major global economic decline due to the COVID-19, the decade will nevertheless offer a brief time-window of level-playing opportunity to both advanced and advancing economies of the world to build pioneering I4.0 technologies, set technology standards, earn techno-economic dividends and dominate the globaly economy until the arrival of the Fifth Industrial Age, sometime in the second half of the 21st century. This perhaps is the reason why the economic slump is not disheartening countries but they are raring to come back as soon as the pandemic is mitigated.
India should begin to aim at the high-hanging fruits of Atmanirbhar Bharat and build self-reliant competencies in developing pioneering I4.0 technologies and setting global technology standards. Such competencies will be vital for India's future security as wars are increasingly being fought not between standing armies but between two or more pioneering technology systems and technology standards. To this end, India can work simultaneously on four fronts.
The Government of India can offer financial incentives, technology testing infrastructure, and provide robust market access and contracts to native next-generation I4.0-ready high-technology start-ups and companies. By shedding its role as a dole-giver and playing the dual-role of a mentor-plus-angel, it should increase the R&D expenditure up to 2% of national GDP in a swift and calibrated manner. A mentor-plus-angel like attitude will give the necessary protection to innovation emerging within the country. As a mentor, the government can offer its massive public sector academic and R&D laboratories to deep technology start-ups and private industries and as an angel it can offer them surety of contracts by making government agencies, ministries and armed forces their clientele.
Front 2 (R&D and Technology Standards Task Force)
The Government of India should establish a Technology Standards Task Force (TSTF) represented by its R&D ecosystems, the National Standardization System and the Indian Patent Office. The TSTF can be assigned to monitor global trends in technology standards, pre-empt standards emerging from all over the world, and quickly help Indian high-technology laboratories and companies validate technology standards on global bodies from their pioneering inventions. The sentinel TSTF can also give the validated standards the necessary competitive edge in the world technology market.
Front 3 (R&D + TSTF + Manufacturing)
The Government of India can plug its TSTF and R&D ecosystems with its high-technology manufacturing industries. This in-sync trio can help industries swiftly and flexibly adapt their manufacturing systems for new standardized technologies and smoothly exit the outgoing technology systems. Reforms on this front will help India become 'pioneer exporter' of indigenously invented and innovated high-technologies.
Front 4 (R&D + TSTF + Manufacturing + Technology Diplomatic Corps)
The Government of India should nurture a new cohort of science and technology diplomats outside the realms of the conventional Indian Foreign Services. They can be recruited via lateral entries and slotted according to their domain expertise. These new-age diplomats will represent India in multilateral scientific and technological standards bodies and eventually attain presidencies and leaderships of these bodies for India. They can be backed by a proactive government support, consultations from the task force and the Ministry of External Affairs and other innovation-intensive ministries of the Government of India. The TSTF, the R&D ecosystems, the manufacturing ecosystems, and the new science and technology diplomatic cohort together can engage and monitor developments across Track 2 (business-to-business or academia-to-academia), Track 1.5 (business/academia + government with counterparts) and track 1 (government-to-government) engagements. India, through these engagement channels, will be able to forge partnerships with friendly nations in responsibly upholding the progress of global technology standards across the spectrum of sciences and engineering and based on rules based global order.
India's aspiration to become a knowledge superpower summons developing pioneering technologies, manufacturing them domestically and through worldwide subsidiaries of Indian multinational companies and set global technology standards. In this pursuit, there cannot be any space for the absurd fascination for shoddy jugaad and deeming deep science R&D as too fantastic. Both these wrong notions have thwarted the strategic detailing necessary for high-tech indigenization and giving technology standards the necessary significance in the national technological, economic and military plans. No more. Aatmanirbhar Bharat must set-off technology standardization plans now.