New Delhi, June 18: As the tension between India and China is rising, the Telecom Ministry on Wednesday has ordered state-owned Bharat Sanchar Nigam Ltd (BSNL) and Mahanagar Telephone Nigam Ltd (MTNL) to not use "Made in China" telecom equipment during its 4G up-gradation network. The decision by the Telecom ministry could play a major role in the 4G up-gradation purchases by its subsidiaries.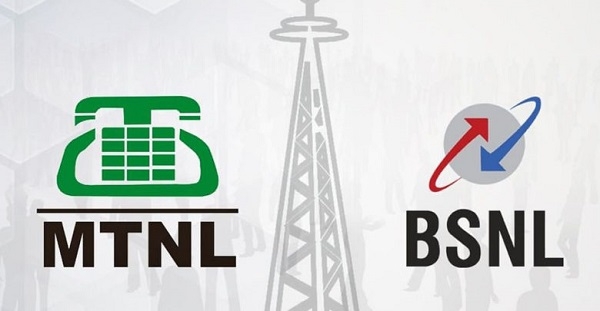 The govt service providers have asked to change conditions in such a way that Chinese companies aren't able to participate in the tender process. The companies have asked to cancel all previous tenders for telecom equipment. The department is even trying to urge private telecom operators to bring down their dependence on Chinese-made telecom equipment.
Telecom companies like Bharti Airtel and Vodafone Idea have been working with Huawei in their current networks, while ZTE works with state-run BSNL. BSNL last month decided to scrap the Rs 8,697 tender, which it floated in March following allegations that it had not followed public procurement norms to allow more Indian players under the 'Make in India' program.
The decision comes after Indian and Chinese armies engaged in a face-off at Galwan Valley in Ladakh on Monday. At least 20 Indian soldiers martyred in the clashes while a similar number of Chinese soldiers too were reportedly killed. This was the first time in nearly five decades that fatalities were reported at the Line of Actual Control, the de facto border with China.
Chinese companies like Huawei have made advancement into next-generation telecommunication technology like 5G and Artificial Intelligence and have expanded their operations to sell telecom gear to foreign vendors. However, such companies have come under the scanner of security agencies and governments like the US who say such companies allow Beijing to get backdoor access into networks and poses risk to data privacy and national security.
Following the decision, it is almost certain that the Department of Telecom (DoT) will not allow Chinese telecom giant Huawei to participate in India's 5G rollout. Though it is to be noted that India had allowed the Chinese telecom player for 5G trials in 2019 despite security concerns raised by the US and Europe.
During US President Donald Trump's visit to India in February, Mukesh Ambani had assured Trump that Reliance Jio will not use a single Chinese network part in its up-gradation od 5G network. Reliance Jio is the only network in the world that doesn't use Chinese equipment, Mukesh Ambani told Trump.
Meanwhile, Chinese handset maker Oppo had to cancel the live stream launch of its flagship 5G smartphone in India amid protests calls to boycott Chinese products. Notably, four of the five top smartphone brands in India (Xiaomi, Vivo, Realme, and Oppo) are from China and account for almost 76 percent of the smartphone share in India.
Moreover, the Confederation of All India Traders (CAIT) called for a boycott of Chinese goods, listing 450 imported items including cosmetics, bags, toys, furniture, footwear, and watches. The objective is to reduce the import of Chinese finished goods by $13 billion or about Rs 1 lakh crore by December 2021, CAIT said.
Meanwhile, after India start #BoycottChina on social media Chinese government's mouthpiece "Global Times" tweeted, India should curb 'boycott China' voices after border clash. Blindly associating border issues with investments and trade is illogical. Both sides need to cherish precious development opportunities amid COVID-19 uncertainty.