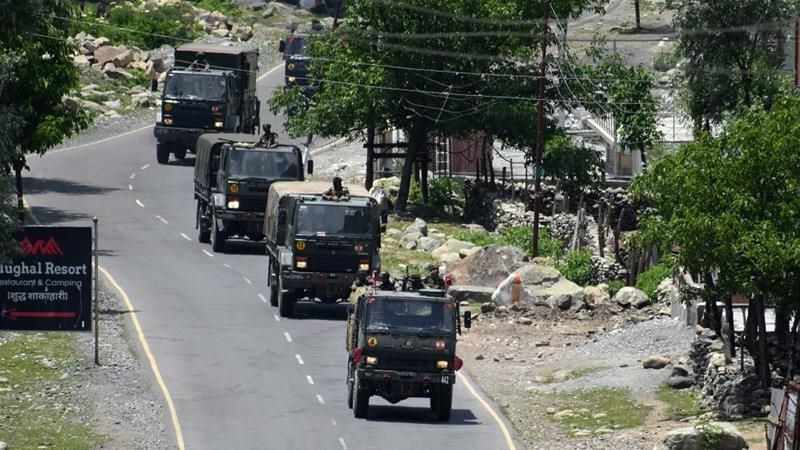 The entire nation is aghast and anguished at Chinese incursions in the Indian territory of Ladakh. Loss of the lives of 20 Indian soldiers, in one of the Chinese transgressions of the LAC in the Galvan valley area, cannot be forgiven or forgotten. Actually, the real theatre lies elsewhere and the skirmishes like Galvan valley engagement between the two armies will act as provocations which may lead to unavoidable but decisive war.
China has been clandestinely empowering Pakistan and explicitly supporting it diplomatically on international forums to undermine India. In all probability, it will provoke and equip Pakistan only to enter into conflict with India rather than itself directly confronting the latter. Therefore, the actual theatre of conflict will be Pakistan occupied territory of Gilgit and Baltistan rather than the glaciers of Ladakh.
India had occupied an undermarketed area of Siachen in the year 1984 because it overlooks Karakoram Highway connecting the Xinjiang province of China with Pakistan through Indian territory of Gilgit and Baltistan which has been illegally occupied by the latter. India has been bearing the extraordinarily high cost- in terms of manpower as well as material- of its dominating presence on the Siachen glacier simply to cut the umbilical cord of supplies from China to Pakistan in the eventuality of war with the latter.
At present, the main irritant in the Chinese eyes is the road made by India which connects Leh with Daulat Beg Oldie. It is also known as Darbuk-Shyok-DBO Road. The distance of Daulat Beg Oldie from Siachen is 80 kilometers and with the construction of this road, the supply line to Siachen will become easier and India can exert more weight when it comes to cutting off enemy supplies from Karakoram Highway is concerned.
For China, the importance of Aksai chin and the areas of Ladakh on which it is laying its claims is in terms of transit areas. The ultimate objective for it is to reach the warm waters of the Arabian Sea through CPEC (China Pakistan Economic Corridor) which ends at Gwadar port. For India, the operationalization of CPEC will result in the completion of the encirclement of the country by China.
Already China has embarked upon the "String of Pearls" project to encircle India in the Indian Ocean. Therefore, in order to safeguard its security, India not only has to create counterweights in the Indian Ocean, but it also has to ensure that CPEC does not see the light of the day mainly because it passes from the Indian territory of Gilgit and Baltistan, illegally occupied by Pakistan.
Today, the entire world is suffering because of Coronavirus which has emanated out of China and has resulted in the loss of human lives and the economy on unprecedented levels. There is anger in the masses worldwide against China because people are asking questions about why this virus which originated in Wuhan, did not spread to Beijing, the political capital, and Shanghai, the commercial capital of China? Lately, there are reports of some corona positive cases coming from Beijing but they are few in numbers. There is a strong perception among the world community that China either spread the virus with a design or did nothing to stop it from spreading to the rest of the world. With this scenario, there is an opportunity for those nations -who are at the receiving ends of the Chinese expansionist designs- to come together and to stop the communist regime in its tracks only and before it could further undermine their sovereignty with its increasing economic clout.
The USA and many European countries are facing threats from China in strategic terms too besides being threatened by its economic muscle. The smaller and developing nations have been enticed by China in debt traps. The classic case is of Sri Lanka where it extended loan to that country to fund construction of - unviable from the drawing board itself- Hambantota port and adjoining airport. Now when Sri Lanka is not in a position to return the loan, the dragon country has taken over the said port and despite an agreement to not to use it for military purpose, given the Chinese record of backtracking on agreements, in all likelihood, it will be used for its naval fleet in the scenario of conflict with adversaries. Recently, news of China stationing one of its submarines there has been reported.
China has created two rogue states on either of its flanks. On the eastern side, it is North Korea which intermittently keeps on threatening South Korea and the USA with its nuclear missiles and on the western side, it is Pakistan which incessantly is sending terrorists on the Indian soil and keeps on threatening India with its nuclear arsenal. Both these countries would have vanished long ago had the Chinese not supported them in all possible ways.
Now is the time to put the dragon in its place. It can be safely surmised that if tangible action is not taken against China today then given its multiplying economic might, tomorrow will be too late. The Quad, comprising four nations, India. the USA, Japan, and Australia may stifle it in the South China Sea and block its trade route from Malacca straits but Gwadar which is giving it passage to the Arabian Sea will provide it with a viable alternative. Therefore, if Chinese hegemonic designs have to be thwarted then its land connection with Pakistan must be disrupted.
On its part, India has to play a highly proactive role to stop China from creating more troubles for it. India has paid a heavy price in dealing with terrorism unleashed on it by its western neighbor Pakistan and has fought four wars also with it. China has played a very clever game in this respect; it has provided Pakistan with nuclear warheads and delivery mechanisms too in the shape of cruise and ballistic missiles. This way, in order to weaken India, it does not require to enter into war with it; its proxy Pakistan owing to its foolish Jihadi mindset is more than willing to do the needful. Thus, China without incurring any cost of war wants to destabilize and weaken India by firing from the shoulder of Pakistan.
China has been incessantly supporting Pakistan on all international forums too. The designation of Masood Azhar as a terrorist by the UN was vetoed by it for many years. It has been raising Kashmir issue time and again there and has been blocking India's entry into NSG (Nuclear Suppliers Group) continuously. Whereas all other permanent members of the UN Security Council favor admission of India as its sixth member, China is the only country which is opposing it tooth and nail.
The time has arrived when India should start mobilizing international opinion for free Tibet. It should also extend its support for the movement for democracy currently going on in Hongkong.
Further, it should recognize Taiwan as an independent nation and support the freedom movement going on in the Chinese province of Xinjiang. It's soft belly in the provinces of Inner Mongolia and Manchuria too must be exploited by India and its allies.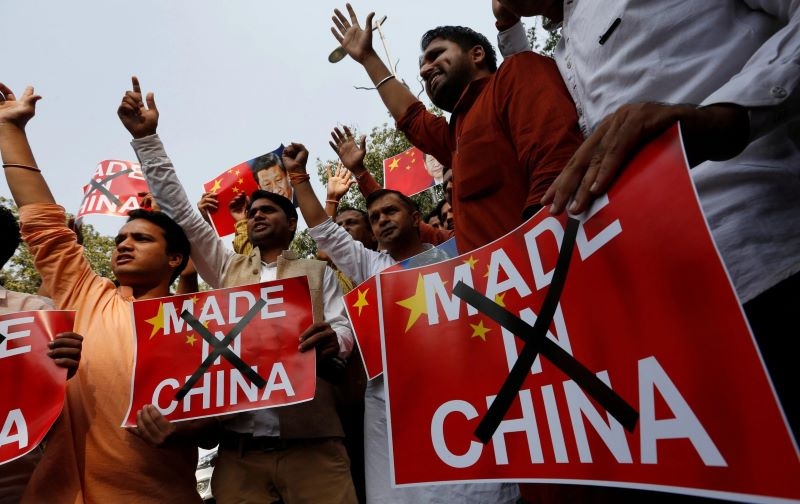 There is a clamor for banning Chinese imports in India. Even if duty tariffs are increased, Chinese manufactured goods will keep coming to India through other countries because they are cheap. India has the largest young population in the world and can easily manufacture the items which at present it is importing from china. Further, many multinational companies are in the process of shifting their manufacturing base from china and are looking for equally viable or better destinations. India is best suited to become an alternative manufacturing hub.
Indian entrepreneurs and the government will have to grab the opportunity. It is noteworthy that China has been cleverly converting its economic muscle into the creation of strategic assets. If India has to safeguard its sovereignty, it must convert China's loss into its own gain. The Indian military is ready to give Chinese aggressors a bloody nose but Indian business fraternity is also required to hit the dragon where it matters the most.
The nexus of the evil of China and Pakistan must be broken now. The land connectivity between the two countries should be disrupted by aggressively claiming back Gilgit and Baltistan from Pakistan. Military mobilization should be matched with diplomatic initiatives and all those countries who are facing threats from China must be brought on board and convinced to break this nexus of evil. The present political dispensation of India has shown grit and determination in solving other lingering problems like article 370. It is hoped that the same steely nerves are shown by Mr. Modi to deliver lasting blows to China and its client state Pakistan.