- Akanksha Aditi
No doubt, this Pandemic has changed the way of living globally. From food habits, awareness about hygiene to education system. People are working from home, students are studying online, gatherings have been reduced by huge margin amongst all this, we can't ignore the educational needs.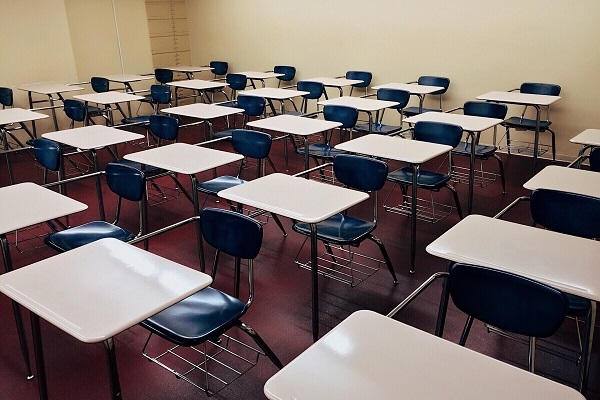 The most affected part of the population is students. The education system is dismantled. The students are struggling between Internet sources and e-classes. CoVID-19 has hit 1.5 billion school going students globally with 320 million learners online in India. Dropout rate has increased in past few months. Undergraduates are stuck, especially the final year students.
At this time, e-learning has proved as both favourable and shocking. It's true that students are getting advantages such as using online study tools, watching educational videos according to their own will, attending lectures with comfort but we should also keep in mind that many students are still there who don't have good access of internet.
Let's take a look on how students are being affected:
•According to an organization ECW (Education Cannot Wait), Adolescent girls are twice as likely to be out of school crisis situation and face greater barrier to education and vulnerabilities such as domestic or gender bases violence where not in school.
•Are parents cooperating well? Unfortunately, many students are facing distraction at home while studying. Reasons can be bad parenting and the environment at home. This will result in bad marks in examinations which can ultimately lead to some mental stress as well as trauma.
•Children with disabilities are neglected during this pandemic and those result in lower educational outcome, however, many among them are feeling ease in e-learning as they don't have to travel and they can get all the care at home.
•Many universities are charging fees after the semester is over. In such a situation, parents are facing problems due to economy crisis. In such a situation, the Government and the universities should take appropriate steps in solving these issues of the parents and students.
•The students living in rural areas or poor students are struggling to put up with e-learning. They are used to study in traditional way and this sudden change in the learning method has challenged them. Data cost, device availability has come out as a major barrier for them.
"We don't have wired internet or even a computer. So, I buy data for my cell phone so that we can be connected. I buy the cheapest package – It's 20 tetri a day but it still stands up. We are really struggling." Pelagia, a mother from Georgia said to UNICEF, Georgia. We can figure out that how students are facing this challenge globally.
Now, we have find out what are the possible solutions for providing children with hassle-free education online/digitally as how the Ministry of Human Resource Development and other government organizations are helping them learn digitally. In a press release, put out by the Ministry of Human Resource Development (HRD) on March 21, 2020, the Union HRD Minister shared various free digital e-Learning platforms by the Ministry of HRD that students capitalize on to continue their learning during COVID-19 based school closures.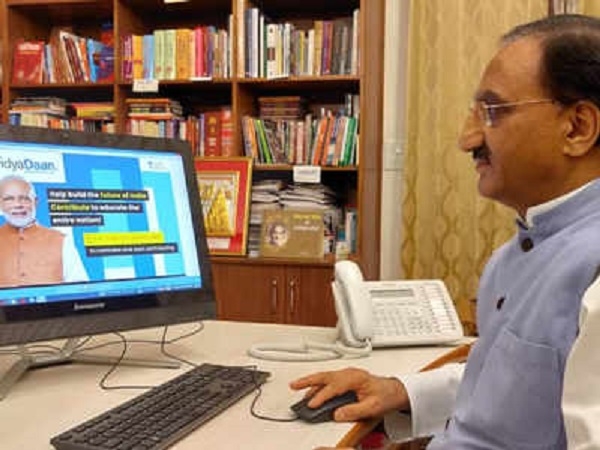 Few portals are providing e-Learning content for students, teachers, and parents aligned to the curriculum, including video lessons, worksheets, textbooks, and assessments. Under the guidance of their national board of education (CBSE) and NCERT, the content has been created by teachers who teach in multiple languages. The app houses books, videos, audio, etc. aimed at students, educators and parents in multiple languages including Hindi, Urdu, and English.
The National Repository of Open Educational Resources ( NROER) portal provides a host of resources for students and teachers in multiple languages including books, interactive modules and videos including a host of STEM- Based games.
In fact , TV channels are providing good learning facilities. Swayam Prabha, a portal provides a host of resources for students and teachers in multiple languages including books, interactive modules and videos including a host of is a group of 32 Direct To Home (DTH) channels devoted to telecasting of educational programs round the clock and accessible all across the country. The channels air courses for school education (class 9-12), higher education (undergraduate, postgraduate) as well as for out-of-school children, vocational education and teacher training.
Subjects include arts, science, commerce, performing arts, social sciences, humanities, engineering, technology, law, medicine, and agriculture. Schedules for the television broadcast as well as archived programs are available on the website.
While the government is doing it's best the children welfare NGOs and some start ups are helping children learn by sitting at home and at the same time parents must plan an effective studying timeline for their kids too.