New Delhi, Aug 3: The Indian Premier League will commence from September 19 and the final being played on November 10 at United Arab Emirates (UAE) confirmed the IPL officials as IPL Governing Council (IPL GC) met on Sunday via video-conference to decide on the issues concerning this year edition.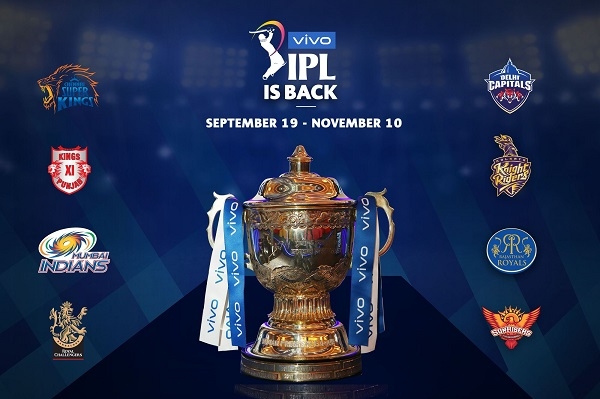 However, the situations arose due to the coronavirus pandemic, there will be new rules and regulations brought to mitigate the risk of the spread of the virus. Several decisions were taken in the IPL GC including the dates, duration of the event, spectators, etc. Here is all you need to know about the IPL 2020.
The tournament will start from September 19 and the final will be played on November 10.


Taking note of the prevailing COVID-19 situation in India, the IPL GC decided to stage the tournament in the United Arab Emirates (UAE).


The matches will be played at two venues- in Dubai, Sharjah, and Abu Dhabi subject to necessary clearances from the Government of India.


The 53-day tournament will witness 10-afternoon matches starting at 15:30 IST while the evening matches will start at 19:30 IST.


All the eight teams will leave India after August 26 and each team would be allowed a maximum of 24 players.
If a player is unwell due to the coronavirus, a replacement would be permitted.


At least till the midway point of the tournament, crowds will not be allowed. After that, a decision would be taken after assessing the situation.


Standard Operation Procedures were also discussed which will be finalized and published in due course including the agencies to execute and deliver a bio-secure environment for the safe and successful conduct of IPL 2020 Season.
The Governing Council also stated that the Women's T20 Challenge will also take place in the UAE and will comprise three teams with four matches to be played during the IPL Playoff week.