-Shivani Shinde
In just 6 years Prime Minister Narendra Modi has become an icon among all Indians, especially youngsters. His optimistic nature and challenging capabilities have led to an impact on our nation. His simple, straightforward style is well known as well. His memory for facts large and small is legendary and his focus on development, eye for detail, and efforts to bring a qualitative difference in the lives of the poorest of the poor have made Narendra Modi a popular and respected leader across the length and breadth of India. He has proved that success has nothing to do with caste, creed, or where a person belongs to.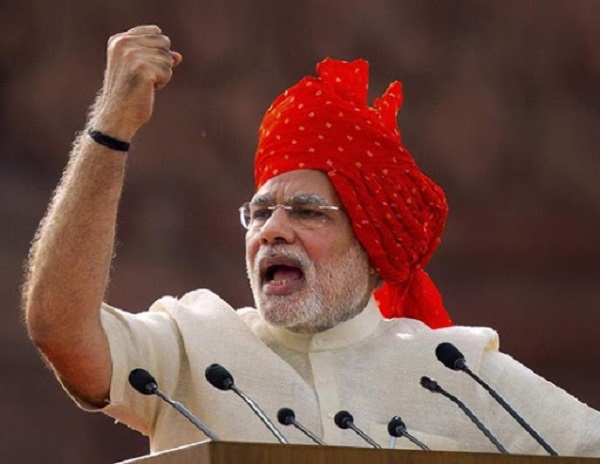 The Prime Minister's life has been a journey of courage, compassion, and constant hard work. He has indeed scripted a success story that can inspire each one of us. Moreover, his way of turning the crowd and expressing his thoughts is making him a remarkable politician. On the occasion of Prime Minister Narendra Modi's birthday, we are bringing you the short Films, series which are inspired by him.
1) Chalo Jeete Hain
The movie focuses on Naru, a kid, who is perplexed by Swami Vivekananda's words- jo dusro ke liye jeete hain, wahin jeete hain (Those who live for others, live). Naru is on his quest to find the meaning of life and goes about asking people "Ap kiske liye jeete ho?" (Whom do you live for?) The film depicts how Naru (the abbreviated name of Narendra Modi) found a purpose to live at an early age by getting inspired by Swami Vivekananda and decided to dedicate his life to serve others.
It is a biopic that brings out the altruism and empathy of the child Narendra Modi in his school days, in his home town of Vadnagar. The film's director, Mangesh Hadawale, beautifully brings out Modi's by-now well-known commitment to discipline and systems. The film is more about bringing a social reform and on the surface has no political message to offer.
There is one scene when Naru wears a clean uniform to school. He is seen ironing his clothes with a kettle of hot water. It shows the reflection of discipline that Narendra Modi is known for. The school shown in the movie is the actual school in which Modi studied during his childhood. This film got the Best Film on Family Welfare award at the 66th National Film Awards in 2019.
It is available on Hotstar for free.
2) Modi: Journey of A Common Man
Web series showing PM Narendra Modi's life, following the character of Modi from his childhood to his to becoming a hermit, his days during the Emergency period, and his subsequent rise in politics, to him becoming the Prime Minister. The web series based on Prime Narendra Modi's life runs through his life from at the age of 12 to being a youth and becoming the Prime Minister of India.
The series takes place in two different timelines. In one timeline we see an adolescent Modi (played by Faisal Khan) getting one moral science lesson after another. He is mostly engrossed in a spiritual quest, looking for his life. The other timeline takes place on the backdrop of the 1975's emergency, imposed by the then prime minister Indira Gandhi.
The web video series produced by Eros Motion Pictures and Benchmark Pictures and directed by Umesh Shukla. The series gives us a fairly insightful look into the Modi saga. Even on the level of hagiography, this web series shows admirable restrain and genuine faith in the politics of a national leader who wants to change the face of Indian politics. The onscreen version of Modi spouts Swami Vivekananda's philosophical sayings like, "Pratiksha nahi, prayaas" (efforts over anticipation) and shows his love for the Indian army by giving soldiers free cups of tea.
It explains at every juncture, how he has proved his mettle as an able manager, extraordinary leader, swift learner, and humble human being. It also showcases how he took all the challenges positively and transformed them into opportunities with courage and strength. It shows Modi's evolution from quintessential Organization Man of the BJP to one of India's best-known leaders recognized for his Good Governance over a decade tells a story of grit, determination, and Strong Leadership in the face of grave adversity.
The series also used one of the poems written by Modi who will be credited as a lyricist. It is written by Mihir Bhuta and Radhika Anand, and each episode is about 30-45 minutes in duration.
It is available on the Jio Cinema.